Our Box Buy Back Terms & Delivery Prices
We Buy The Boxes Back!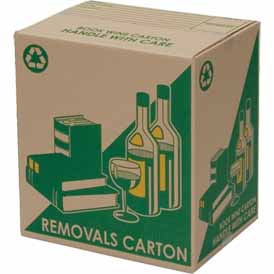 At Quick Move we strive to make moving and packing simple and less stressful. So we put together a special offer for Sydney movers. A service that will certainly compliment our already amazing moving service. Below we will outline the terms and pricing for the boxes and delivery.
Wondering what to do with the packing boxes when finished with them? Sell them back to Quick Move! If you can mange to keep them in a reusable condition that is. Simply flat pack the boxes and leave them in a pile. Boxes left in a good location will ultimately ensure no damage from wet weather. Place the cartons undercover in a dry place. You can advise us of this location on the pickup form. We simply pick up the boxes and refund you the full cost minus the delivery fee. Refunds are straight back to the same bank card that you used initially to pay for the boxes.
We Deliver The Boxes For A Small Fee.
Quick Move can deliver all of our box packages for a small fee of just $25 fully included in our packages. Box deliveries are by the actual movers themselves. So providing an exact time they will arrive is too difficult. Truck drivers may decide it is convenient to deliver the boxes prior to his first job or after his last. Therefore it really depends on the relocation that mover may have on that particular day. Delivery Instructions must be given on the order form as to where you would like the boxes left if in the event nobody was home when the driver arrives.
For example, you can suggest to leave the boxes beside the bins on the veranda. We will do our best to place them in a safe spot away from the public eye. In the even you have no place to leave them, perhaps ask a neighbour or alternatively we could deliver them to your friends address or even work.
Buy Back & Pickup of removalist boxes T's & C's
A $25.00 Pickup Fee is applicable for box pickups. Removalist workers carry out the pickup process. Therefore we can not say an exact time they will arrive. The driver may decide it is convenient to pickup the boxes prior to his first job or after his last. Similar to the delivery process. Instructions to where they are placed must be given on the pickup request form so the guys can easily navigate and get them without fuss. Same as the delivery process if you have nowhere to leave the boxes. You can ask us to pick them up from a a friends or your work.
If in the event nobody was home when the truck arrives, that's fine we will advise you that we have indeed picked up the boxes. An email later that evening or the next business day will outline the refund amount. However we will check the boxes for any tears or damages preventing them from being reused. Any boxes that are damaged will be deducted from the refund amount.
How to Keep The Boxes in Good Reusable Condition
Please do not write directly onto the cardboard boxes, If you write onto the cardboard itself we will not be able to be re-used. We recommend if you need to write on them simply do it directly over the plastic tape you use to seal the carton.
Boxes found with rips, tears and water damage will void the buy back offer. And any found will be thrown out, we have no use for them. Please flat pack the boxes the same way they arrived this makes it easier for us to carry and re-use.
Buy Back Offer – Box Refunds & Transfers
Subsequently once you decide how many boxes you are keeping. Simply fill out the box pickup request form, once picked up the boxes we will process your refund within 24 – 48 hours, the refund will be transferred to the card that was used to make payment of deposit. When the boxes are ready to be returned If you choose our buy back offer we pickup boxes on SATURDAYS only at the moment.
The available boxes & their sizes
Tea Chest Boxes – Length: 431mm x Width: 406mm x Height: 596mm
Strong sturdy cardboard made from only recycled Australian products by Visy Boxes and more.
Book Wine Boxes – Length: 406mm x Width: 298mm x HeFight: 431mm
Both the Tea chest which is the larger and the book-wine the smaller, are all made from high quality cardboard. Manufactured here in Sydney by Visy! We take packing seriously so we asked Visy to make us moving cartons that can handle all general belongings.
Tea Chest cartons are the most popular as they are slightly larger. Also made slightly stronger using thicker cardboard. Hence we go through about 1000 cartons per month quite easily and buy back at least 50% of them. Not only for the environment but for you guys that move too. Its a Win Win!. You get the full purchase price back and help the environment at the same time!