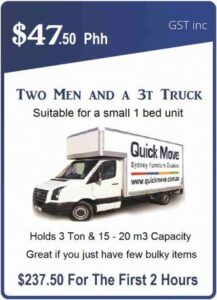 If you are moving to Claremont Meadows, then you will be glad to hear that Quick Move removalists Claremont Meadows is the number one moving business in the entirety of Sydney. With our staggering low prices and our professional, efficient, and hardworking movers, we are unbeatable. You can go online today to apply for a free moving quote or you can give us a call on 0487 399 669 and our staff will happily tell you anything you need to know :).
Furniture Removalists Claremont Meadows, Sydney NSW
Claremont Meadows is a small yet lovely little town in the Greater Western Sydney Region that falls under the Penrith City Council. There are approximately only around 4100 residents, the majority of those people seem to be families with children and professional workers. This is because the homes in the area are quite cheap for the quality home you have. The average home in Claremont Meadows has 2-3 bedrooms while the median house price is currently sitting at $705,897.
You will definitely not regret choosing Quick Move for your furniture relocations. We have the most trained and experienced men that love their jobs and love pleasing our customers. There is not one move we do not put 100% effort into, we will never let you down! Unlike many other businesses that have been known to leave customers abandoned with no one to help move their home. You can always call Quick Move and we will most likely be able to perform a last-minute furniture removal service for you. We will do anything to help you back on your feet!
Your Proferred Local Mover Offering Super Low Moving Rates
Office Removalists Claremont Meadows
If you are moving offices and office equipment then Quick Move is the best choice for you. Our men have been involved in many office furniture relocations throughout our 10 years of Quick Move. So you know when you book with us you are receiving top quality movers with years of experience!
Internal Claremont Meadows Removalist Services
If you are unable to move any items around your own home for any reason. Then feel free to call Quick Move today on 0487 399 669 and our workers will definitely be able to help you. We can organize as many men as you need to relocate any of your heavy appliances around your home. Whether we are moving up and down stairs or to the room next door, we are happy to help.
Furniture Removalists Claremont Meadows
Quick Move takes the best care of every single item we move for you. For example, we will happily cover all of your items in padded furniture blankets for free, we pack and prepare all trolleys and dollies for quick and safe relocating, and provide free packing boxes on the day of your move. Not to mention we will even complimentary plastic wrap all of your mattresses. There are no other moving companies that will offer these amazing services at our cheap and affordable rates.
Reliable Furniture Removalists Claremont Meadows
If you are needing heavy appliance relocations such as fridges and washing machines, then you have come to the perfect company. Quick Move can pick up and deliver your appliances from anywhere within the Sydney Region! Which includes stores such as Harvey Norman, and even websites such as eBay. We have hydraulic tailgate lifters on our trucks so we can move your heavy appliances as safely as possible.
Claremont Meadows is a great suburb to move to for families with children. This is because there are many useful facilities and things to do for children. These include St Marys Village Shopping Centre and JUMP Swim School which is just 5 minutes away.
Quick Move is by far the best moving company that you will find. With our cheap rates and amazing furniture movers you really cannot find any better! If you would like to make a booking today you can easily do that by going to our online booking form. If you would like some assistance you can always give us a quick call on 0487 399 669 and our wonderful ladies in the office can organize a booking over the phone for you :).
Quick Move Proudly Servicing All Suburbs Within The Penrith City