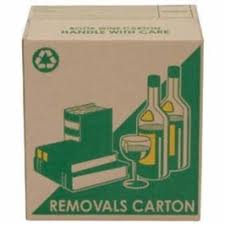 CHEAP Packing Boxes
$3 each
$25 Delivery Sydney Metro

2T REMOVAL TRUCK
$45 phh
Two men & A 2T Truck / Van

3T REMOVAL TRUCK
$47 phh
Two men & A 3T Truck
Hard, Strong & Sturdy Removalist Packing Boxes! For Moving Home or Office!
Buy or take us up on our Free moving boxes deal,  for Sydney residents that book a job with Quick Move we now offer all of our customers the opportunity to either buy or hire our boxes, unlimited quantity!
Excellent for packing absolutely anything & everything!
How it works?
Easy you simply order and pay for the boxes online now, the delivery price of $25 is already included in the package, if you decide to keep the boxes do nothing, enjoy and they will last a very long time, if you decide to take us up on our buy back offer simply request we pickup the boxes pay a small $25 pick up fee and we will pickup the boxes, for every box that is in good reusable condition we will pay you back $3 per box!
5 week FREE hire
Very low $25 delivery fee, already included in the packages!
Delivered SATURDAYS only!
Low deposit fee $3 per box any size! Fully refundable on collection
Very low $25 pickup fee, only if you decide not to keep them!
To order your FREE box hire you must have a booking scheduled with us, if you haven't yet, please obtain a quick quote and proceed to book. Once you are all booked in, then please use the link in step 3 below.
How does the free moving box hire work?
Easy, we take a $3 deposit per box, you have 5 weeks to use them from the date you move and then request a pickup. Once we have picked up the boxes we simply refund you the deposit less any tape you purchased and delivery and pickup fees you paid. We do not have anywhere you can pick up the boxes yourself at the moment, deliveries and pickups are done by our drivers on SATURDAY only. Box Prices & terms & conditions.