Furniture Removalists Enfield, Sydney NSW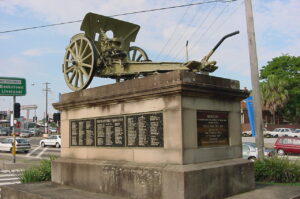 Welcome to our removalists Enfield page! During your read of this article you will learn all about Quick Move and why we are the best choice for you if you are looking for cheap removalists Enfield. You can't expect a better moving experience then Quick Move, our removalists are cheap and affordable while our removalists are fast, experienced and qualified for any required relocation you need. If you weren't needing our Enfield removalist services perhaps our Strathfield removalists might be the better option for you.
Enfield is a small suburb in the south – western suburbs of Sydney, this town falls under the Burwood council. This suburb is considered quite small and cosy, therefore being a perfect place to move for retirees and professional workers. The town comes with many benefits such as close trainstations with the Burwood railway station being just an 8 minute walk from Enfield.
Other cheap removalists Enfield cannot compete with Quick Move and our amazing affordable rates, we have the cheapest prices in Sydney, you really get a bang for your buck when deciding to move with Quick Move! We are contactable 7 days a week from 7am-7pm so feel free to call us between those times on 0487 399 669 and our wonderful staff will happily provide you with a free moving quote!
Affordable Home & Office Removalists Enfield
Our Enfield removalist services are almost limitless as there is pretty much anything our removalists Enfield will do to make sure your moving experience is going smoothly. Here are just a few of our most requested services from our removalists Enfield:
Quick Move has over 20 operating removalist trucks throughout the whole Sydney Region ranging from your typical ute to our large 12 – 14 tonne removalist truck that will be able to fit and keep all of your items safe and sound. We also have over 50 employees that have been trained and now have a lot of experience in performing house moves throughout Sydney.
Quick Move has been performing office relocations since we first established in 2011 so all of our employees that have been with us since the start have a large amount of experience and are very trustworthy and reliable when relocating your office furniture, we have the qualifications and experience to relocate your entire office move including your general office furniture and even those extra heavy boardroom tables.
Your furniture removalists Enfield are always ready and prepared for all moves. We make sure we pack all the necessary equipment whether it be just a couple items or a large family home relocation. We prepare and pack all the necessary equipment including: trolleys, dollys, tools to disassemble and reassemble and we even pack free boxes that you are welcome to use on the day of your move, your removalists Enfield can even help you pack and unpack, all you have to do is ask.
Quick Move have become well aware that other removalists Enfield cannot fulfil their commitment even after payment from their clients. That is very unprofessional and insufficient. You'll be glad to know that as Sydney's most popular Enfield removalist company, we will never do this to you nor let you be left stranded. To those that this has unfortunately happened to we are willing to perform emergency moves whether it be the same day or first thing the next morning we can definitely help you out.
Reliable Furniture Removalists Enfield 7 Days A Week
Are you in need of a fridge or heavy appliance relocation? Then Quick Move is the company for you! We offer cheap fridge and appliance deliveries Enfield 7 days a week for cheap and inexpensive rates. Our removalists Enfield take extreme care of all your items, unlike other removalists Quick Move has installed hydraulic tailgate lifters to help get your fridge up and out of the truck as safe as possible. We also keep your fridge standing upright, whereas other inexperienced removalists Enfield will just carelessly lay it on the floor of their truck.
You will definitely love living in Enfield, after our removalists Enfield have got you all moved into your new home there are many things that you can explore and enjoy. For example: The local aquatic centre where they have a swimming pool open to the public, that is perfect for hot summer days as majority of the homes in Enfield are quite small with minimal backyard space for a pool.
If you have decided to choose Quick Move for your next move in Enfield then you have made the right choice. Give us a call today on 0487 399 669 and our lovely staff in our bookings department can secure a date and time for your relocation. Or you can do it easily all by yourself by simply making a booking online and filling out a small form, after that you are all booked in and you can expect a team of hardworking and reliable removalists Enfield to arrive on the day and time you selected!
Quick Move Proudly Servicing All Suburbs Within The Canada Bay City