Furniture Removalists Lansdowne, Sydney NSW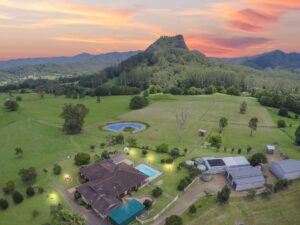 Lansdowne is a great suburb to move to. There is definitely no better company to go with other than Quick Move removalists Lansdowne. Especially if you are looking for cheap furniture relocators! If you would like to know more about us and how we can help you with your move, give us a call today on 0487 399 669!
Lansdowne is a great suburb to move to within the South-Western Sydney Region, falling under the Canterbury – Bankstown Council with under 20 residents! Those that live within this suburb tend to be families or retirees that appreciate large and spacious homes. Lansdowne is considered quite a lovely, quiet, and friendly community!
Would you like to know even more about Quick Move? You are welcome to check out our customer reviews online. You can also give us a call on 0487 399 669 where our staff will happily help you to a free moving quote over the phone today :).
Reliable Home Removalists Lansdowne
Office Removalists Lansdowne
Quick Move is prepared to move all business items from your offices to or from Lansdowne. We guarantee you will not find any workers that care about the safety of your items like we do. We will move all office furniture delicately and will even move items other companies refuse such as long boardroom meeting tables!
Furniture Removalists Lansdowne
Quick Move is prepared for all moves. For example, we bring along all of the necessary equipment for your moves such as trolleys, dollies, and tools for disassembling/reassembling items, we complementary plastic wrap all mattresses for you, and we even provide free moving boxes on the day of your move! Our workers are happy to assist you in packing and unpacking said boxes!
Home Removalists Lansdowne
One service that has become extremely popular within this suburb seems to be fridge and heavy appliance deliveries. This is because heavy appliance deliveries require professionals to assist. Our professional equipment and sized trucks are definitely the best way to move your appliances! Always choose the professionals!
Affordable Furniture Removalists Lansdowne 7 Days A Week
For those that have been searching for another suburb instead of Lansdowne, We can most definitely help! The areas we service stretch throughout the entire Sydney Region as well as some surrounding suburbs! So if you would like to know whether we can help you, give us a call on 0487 399 669 and we will happily let you know over the phone today!
If you would like to make a booking with Quick Move then you can do this in 2 very simple ways! Firstly, you could go online to our website and fill out our booking form. This will give you as much time you need to make sure all of your details are entered correctly. Secondly, you can give us a call on 0487 399 668 and one of our wonderful ladies within the bookings department will get you all locked in and ready for the move for whatever day you decide best for you!
Quick Move Proudly Servicing All Suburbs Of The Bankstown City