Hire Cheap Removalists Wolli Creek Today!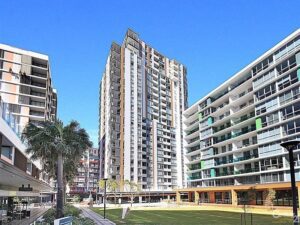 Quick Move's furniture removalists are the men you can genuinely trust for your furniture relocations. Whether it be a large 5+ bedroom home or just a couple of small items, we can definitely help! Contact us between our available hours of 7 am-7 pm and one of our staff members can help you with a free moving quote today!
Wolli Creek is a fantastic suburb to move to, and who better to assist your move then Wolli Creeks very own cheap and affordable movers Wolli Creek! This suburb is a large suburb with around 6500 residents located under the Bayside Council in the Southern Suburbs of Sydney! You will love living in this suburb if you are a professional worker as there are many job opportunities within the area.
You can trust our staff for your large or small home furniture relocations. We have extreme experience and are qualified to move anything you need, no matter how big or small. If you would like to know more about us you can give us a call at 0487 399 669. Our wonderful office ladies can tell you all about us or you can check out our amazing customer reviews we are sure you will appreciate.
Reliable Home Removalists Wolli Creek
Furniture Removalists Wolli Creek
If you are in need of professional furniture workers to relocate your fragile items with maximum safety, then we are the best choice for you! We provide free packing boxes on the day of your move that our men can even help pack and unpack your items. Our men are experienced and trained to help anyone in need of a cheap and reliable price you can't refuse!
Office Removalists Wolli Creek
Wolli Creek is quite the business area with many offices. Therefore, if you are needing a cheap office moving service to get your business furniture and other items to a new office, then Quick Move is your best choice! We do not charge extra for stairs and lifts whereas other companies in Wolli Creek will charge up to $5 a step!
Fridge & Heavy Appliance Removalists Wolli Creek
If you have purchased any heavy appliances like fridges, washing machines etc from any retail appliance stores, then you must contact Quick Move! Services like these, require professionally trained movers and Quick Move can provide that as well as the truck for relocation. There is genuinely no better choice than us for your fridge and appliance deliveries.
Small Removalists Wolli Creek
Quick Move has great deals for those just needing small furniture relocations that you will be extremely impressed with! We offer just a low price of $45 phh for two hardworking and experienced men with our small truck that is suited to fit all of your items safe and sound.
Affordable Furniture Removalists Wolli Creek 7 Days A Week
Quick Move's removalists are the men you need for your upcoming home or office furniture removals. This information page will tell you all you need to know to book with Quick Move. However, if you have other questions regarding other services feel welcome to give us a call on 0487 399 669 on any day of the week! We will even help those needing movers within the entire Sydney Region, meaning if you were needing cheap removals Arncliffe then we can definitely help you!
Wolli Creek is a great place to move to that we are sure you will love. The suburb has the Wolli Creek Railway Station which we believe many of the residents would find very convenient and there is also a Wolli Creek medical centre which is always great to be nearby. You are also just 20 minutes away from the Sydney CBD which is why this suburb is also great for those that travel regularly to the city for jobs or even leisure.
Make a booking with Quick Move easily today by contacting us on 0487 399 669 and we will forward you to our helpful office ladies in the bookings department that will get you all locked in for the date and time you would like for your move! Or you can do it on your own and have access to a 5% discount by going to our website and using our online booking form today!
Quick Move Proudly Services All Suburbs In The South Sydney Bayside City