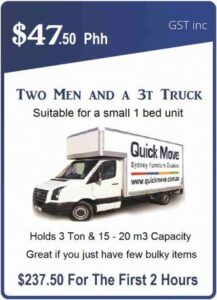 Quick Move removalists Bilgola Beach. Here at Quick Move, we have the number one movers, other removalist services in the area cannot compete. Hire our two men and truck service for a cheap and affordable price. Furthermore, you will receive two men to relocate all of your heavy items. Just sit back, relax and let the professionals do all the hard work for you!
Furniture Removalists Bilgola Beach, Sydney NSW
Firstly Bilgola Beach is a very small suburb in North Sydney. The median house price for this suburb and surrounding suburbs such as Bayview is 1.5 million to 2.1 million. Which explains why there are only 215 residents. Although if you are moving to Bilgola Beach you are very fortunate. As there are many things to do and useful facilities in the area that you will definitely appreciate.
Secondly, Quick Move offers the cheapest prices for a whole range of removalist services in Bilgola Beach. This suburb is well known throughout Sydney for its fantastic beach. However, a perfect way to cool down in the summer! Get a free quote from Quick Move by calling us on 0487 399 669. Our wonderful staff in our head office will happily provide all the details you need.
Reliable Removalists Bilgola Beach 7 Days A Week
Bilgola Beach is a great place to move as there are many opportunities in the area that are available to those who live locally. If you were looking for a job particularly in the city, it is quite a long drive to the Sydney CBD. Therefore approximately 51 minutes away by car. Although if you are willing to travel that far for a job or for leisure then Bilgola Beach is a great choice.
Quick Move is available for hire for a large range of services. For example, your Bilgola removalists can relocate all of your heavy appliances. Such as fridges, washing machines, dryers, etc. Our removalists can handle even the heaviest items with ease after all our practice in the industry. Quick Move can also provide as many men as you need. For an internal move, this means you can select the number of experienced and well-trained men. And there is no extra charge for a truck, just the men you need for that extra muscle power
Affordable Home Removalists Bilgola Beach Sydney
Furniture Removals Bilgola Beach
As the number one removalist in Bilgola Beach, we are prepared for any unforeseen problems. To continue the job smoothly, we pre-pack trolleys, dollys, and tools available to assemble/disassemble any items you need.
Small removalist Bilgola Beach
The average-sized homes in Bilgola Beach range from small – medium-sized homes with 3-4 bedrooms, which is an easy move for Quick Move. We specialise in small moves such as this as you can afford the medium-sized truck.
Two Men and A Truck Bilgola Beach
Choosing Quick Move means you will receive 2 of our greatest removalists Bilgola Beach, along with the truck size we recommend or what you would prefer. Quick Move now has over 20 operating removalist trucks ranging from your typical Ute to a huge 12-14 tonne removalist truck.
Office Removalists Bilgola Beach
One of our most requested services in Sydney is Office Removals. Your assigned removalist in Bilgola Beach is trained and qualified. And they can move your office furniture with ease. Without the proper training, moving such heavy items that are usually in the office. Such as heavy machinery and furniture would be very hard, that is why our best teams are for hire, to make your job easier for a cheaper price.
Last-Minute Moves Bilgola Beach
Quick Move understands moving homes can be quite stressful, even more so when your first choice of movers has left you stranded. This is why you should always choose Quick Move first as we will never let this happen to you.
Choose Quick Move for your next move and we guarantee you cheap removalists Bilgola Beach services for the most affordable prices. Make a booking online now and a coupon code activating a 5% discount will be given to you! Or you can quickly call Quick Move on 0487 399 669 and our helpful ladies in the bookings department will get you all booked in for your wanted date and time.
Quick Move Proudly Servicing All Northern Beaches Suburbs Of Sydney