Furniture Removalists Botany Bay, Sydney NSW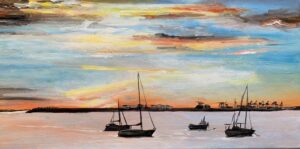 If you are moving in or out of Botany, then our workers are the men you absolutely need! We have the cheapest services meanwhile offering the best workers you could possibly expect! We live up and exceed all expectations as we genuinely are the professional company you can trust! Contact us via calling 0487 399 669 if you have any questions about us :).
Botany is a larger-sized suburb in the Southern region of Sydney located under the Bayside Council with now over 10,000 residents! The majority of those that live in this suburb tend to be families. This is because you are quite close to many local facilities! Such as the Botany Public School as well as the Sydney Airport as it is right next to it! We are sure you will find it quite useful.
You will save money when booking with Quick Move! As we always offer the cheapest rates as well as inclusions such as GST, Fuel Levies, and many more! Give us a call today on 0487 399 669 or you can apply online for a free moving quote where you can see our cheap rates for yourself!
Affordable Furniture Removalists Botany Bay
If you have been looking for movers to relocate your furniture from your home. Then you have come to the perfect page to read up on all the useful information you may need when choosing to move with Quick Move for your move. However, Quick move also services anyone in need of moving within the entire Sydney region! So if you have actually been looking for another suburb, Then we can most definitely still help you! And with the cheap and reliable and affordable price, you see with our other services.
This suburb is typically quite small and quiet with the majority of those living in the area being families.  This is because the homes are perfectly suited for families with many having large bedrooms. Which are definitely something to enjoy. The median house price for botany is currently sitting at $1,513,750.
If you have decided that making a booking with Quick Move, Then you have definitely made the right decision. You can make a booking online on your own within your own time by using our booking forms via our website, or you can simply give us a call on 0487 399 669 and we can get one of our wonderful ladies in the bookings department to get you all locked in for your move.
Reliable Home & Office Removalists Botany Bay
Office Removalists Botany
Quick move will relocate all items during your office move no matter what you believe may or may not be too difficult, in specific we are talking about long boardroom meeting tables which we are aware that is generally very hard to move however our men are professionals and specialists in the industry that have definitely relocated items just like this and will get your furniture out of your office and into your new one in Botany without any problems or issues.
Furniture Removalists Botany
Quick Move has included many specials and deals in our prices when you decide to choose us for your move. Many other companies do not include such services as complimentary plastic wrapping placed on all of your mattresses to protect them during transit as they can get quite dirty with more than five moves a day. And we will even provide free packing boxes that you are available to use on the day of your move for last-minute packing, or if you are needing them in advance to pre-pack you can purchase them for $3 a box.
Quick Move services homes of all sizes! However, we generally specialise in small moves as it is the cheapest service for our clients as well as being super quick and easy for our men. Our lowest price for our small moves is $45 phh! Which is extremely inexpensive for the immensely professional and top quality services.
Quick Move Proudly Services All Suburbs In The South Sydney Bayside City