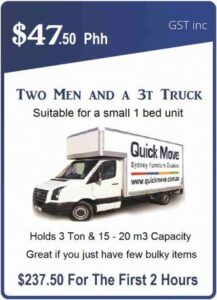 If you were thinking of moving to Darling Harbour then you must book with Quick Move. No other company can compete with our low prices and our high-quality services. Making us the most popular and professional moving company. If you would like to know more about us, then feel free to give Quick Move a call today on 0487 399 669 and our staff can tell you everything you need to know.
Furniture Removalists Darling Harbour, Sydney NSW
Darling Harbour is the most popular area in Sydney, falling under the City of Sydney Council, which is well known and loved by almost all Sydney Residents, tourists also seem to flood this area! There are many things to do within the area, as it is located just near Sydney CBD! Which is packed with tons of stuff to do for people of all ages.
If you have luckily bought a beautiful home along the Darling Harbour and were needing professional workers to relocate your delicate furniture, then this information page is the best way to find information about us and why we are the best for you. We also offer our services to the entire Sydney Region!
Affordable Home Removalists Darling Harbour
You will not regret choosing Quick Move for your move, here is a great list of services we think you may be interested in :
Office Removalists Darling Harbour
Since this suburb is very close to the Sydney CBD there are hundreds of offices. One very important thing you might find a great advantage is that, unlike other companies, Quick Move does not charge extra for relocating any items upstairs and/or lifts. Whereas others will charge at least $5 for each step!
Internal Removalist Service Darling Harbour
Many people are in need of internal services. These mainly consist of heavy and large appliances that are simply too hard for a one-man job. That is why Quick Move offers just our men for hire with no extra charges for the truck. Our men can relocate any of your items around your home for a cheap and affordable price. You are welcome to hire as many men as you need!
Furniture Removalists Darling Harbour
Our men take the best care of every single item we move for our customers. We complimentary wrap all mattresses we would be moving for you in plastic protection wrap, we will even cover every single one of your items in padded furniture blankets, and we also bring trolleys, dollies and tools in case we need to disassemble and reassemble any item to fit through tight squeezes. Leave it all up to the professionals!
Small Removalists Darling Harbour
Quick Move thrives off of small inner-city moves. This is because it is much cheaper for the client as well as our men. We have an amazing deal going on right now for those needing small house moves. For just $45 phh you will receive two hard-working men, as well as the truck best suited for your move! What a great deal :).
Reliable Furniture Removalists Darling Harbour 7 Days A Week
Quick Move is the company you can actually trust, if you have been left stranded by unprofessional businesses, then feel free to give Quick Move a call today on 0487 399 669. If you call early enough you might even be able to receive a last-minute move where our staff can organise the same day service for those who need it. If we are unable to do that for you, we can do it first thing the next morning!
There are so many things to do in Darling Harbour that people of all ages can definitely enjoy! For example, all the amazing ocean cruises they do! There are large cruises all over the habour,  a great holiday! For kids, the most popular place to go is the Sea Life Sydney Aquarium!
If you have decided that Quick Move really is the best choice for you ( great idea ) then it is super easy for you to get a quote as well as make a booking. All you have to do is go online and fill out each form. Once you have submitted then you can expect your workers to arrive on the day you selected! Or if you applied for a quote then you can expect a detailed response within minutes! You can also call Quick Move on 0487 399 669 where you can do both of these over the phone with our wonderful and helpful ladies in the head office.
Quick Move Proudly Servicing All Suburbs Within The Sydney Inner City