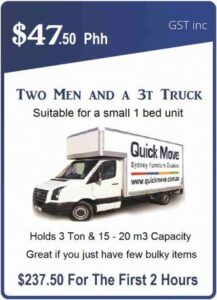 Quick Move the removalists in Dee Why, movers you can Trust. Firstly let us give you a quick quote to move, call us on 0487 399 669. Our unique moving service will certainly please you after you hear the rates. Secondly, when you require the job done quickly, you cant look past Quick Move. Not only are we fast but we are super friendly and affordable. It's the amazing customer service that makes us the best choice.
Furniture Removalists Dee Why, Sydney NSW
Dee Why is a very large and well-known suburb that falls under the Northern Beaches Council in the North-Eastern Suburbs of Sydney. It currently has approximately 21,500 residents, which is considered a large number for most suburbs in Sydney. This suburb is renowned around Sydney because of its amazing beach and pool. Dee Why beach is a very popular tourist spot in Australia as the beach is just beautiful with amazing views.
Get a free moving quote today by either contacting us via the website or you can call us any day of the week from 7 am to 7 pm and our wonderful staff will happily tell you all about us, why we are the best choice for you and answer all the questions you may have.
Affordable Home Removalists Dee Why Sydney
Quick Move actually cares about your items, therefore we have made it so we have many different Dee Why removalist services. So you can get the best price possible for the service you need! Here are just a few of those services:
Quick Move has done thousands of moves in Dee Why throughout our years of experience in the area. This is because as it is such a large tourist spot with tens of thousands of residents they have built all brand new apartment buildings. Quick Move will easily relocate all of your items, plus there is no stress if you have stairs as there is no extra charge.
Two men And Any Truck Dee Why
Quick Move is the locals you can depend on, we pack all the necessary equipment. Such as; trolleys, dollys, and especially tools to help disassemble and reassemble to fit your large furniture through door frames and hallways.
Office Removalists Dee Why
Office relocations are one of our biggest services, this is because a large portion of the residents in Dee Why is professional workers. Quick Move will easily relocate all of your business furniture and we can even remove those long boardroom tables.
Manpower Movers Dee why Labor Hire
Quick Move usually offers our two and one removalist truck, although we understand some people do not need a truck as all they need to do is move a heavy item around their own home. Luckily for you Quick Move offers our internal relocations to the whole of Sydney so if you were just needing some extra manpower make sure you give us a call today on 0487 399 669.
Reliable Furniture Removalists Dee Why 7 Days A Week
Quick Move has been in the industry for over 10 years. And [roudly moved over 10,000 clients since our establishment in 2011. When we started off we just had 1 man and one van. Now we are the most popular removalist company in Sydney with over 50 reliable and qualified workers. As well as over 20 different sized trucks! Quick Move is the real professionals you need when looking for cheap removalists Dee Why, check out our customer reviews and you can see what the whole of Sydney is saying about Quick Move!
Dee Why is very well known for its amazing beach. And it is a huge tourist attraction throughout the whole of Sydney. There are many other things you could do within Dee Why that kids and adults can enjoy. For example, the Dee Why rock-pool, perfect for a nice day out with family and/or friends!
Make a booking online with Quick Move today and we will offer you a coupon code only accessible to those that book online! Or you can also call us on 0487 399 669 and our amazing staff will happily organise your move for the day and time that you would like 🙂
Quick Move Proudly Servicing All Northern Beaches Suburbs Of Sydney