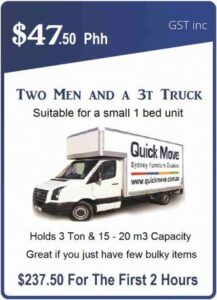 Circular Quay is an absolutely fantastic suburb to move to. Firstly who better get you relocated into your brand new home in Circular Quay. Other than the most professional, trusted, and qualified removalists Circular Quay? Quick Move is the obvious best choice! To get a free quote today to learn more about us and our prices all you have to do is fill out our online quoting form or you can give us a call on 0487 399 669.
Furniture Removalists Circular Quay, Sydney NSW
Secondly, Circular Quay is one of Sydney's most popular tourist areas, it is located within the Inner City suburbs of Sydney. And falling under the City of Sydney Council. It is home to the beautiful Sydney Opera House that is a famous tourist spot throughout the world. Hundreds of people every day migrate to Circular Quay. But not just tourists but residents and those living nearby suburbs as well. You will absolutely love living in Circular Quay.
Therefore Quick Move is a well-trusted furniture removal company known throughout the entirety of Sydney. We have performed thousands of moves throughout our 9 years of experience. Subsequently giving our customers experience and qualifications to move all kinds of furniture.
Reliable Home Removalists Circular Quay Sydney
Office Removalists Circular Quay
Surrounded by many offices as you are on the harbor of the Sydney CBD. However the most business-oriented area throughout Sydney. We move all furniture safely while also living up to our name. Therefore making sure all of your items are kept at far risk from damage. Unlike other movers, we do not charge extra for stairs and lifts, another bonus!
Furniture Delivery Services Circular Quay
If you have purchased any furniture online and were looking for a cheap moving company to relocate your furniture to your home/office in Circular Quay, then Quick Move is the greatest choice for you! We will pick up your furniture from anywhere including the store and deliver your items straight to your location in Circular Quay.
Internal Movers Circular Quay
Many of the homes within the area tend to be small apartments in large sky-high apartment buildings having 40+ floors. If you were just needing the muscle from our guys, then we can definitely help you with internal furniture removals today where they do not require a truck for a cheap and affordable price you cannot ignore!
Event Setup & Relocations Circular Quay
If you have organised an event and were needing a couple of strong men for some extra help with setting up and relocating the certain items you will be needing. We move all event items such as weddings, parties, markets, concerts/gigs, and many more. Quick Move is always here for you!
Affordable Furniture RemovalS Circular Quay Open 7 Days A Week
However, if you have instead been looking for a Quick Move we can most definitely help you. We even have an information page that we are sure will be super useful if that is what you have been looking for. This is because unlike many others we actually service anyone in need throughout the entire Sydney Region.
Circular Quay is a beautiful place we are sure you will absolutely love. You are very local so many entertaining things to do as well as being close to all the necessities, such as the Clocktower Shopping Centre that has many shops and it is also a great place to eat. Circular Quay is filled with beautiful views of the Sydney Harbour Bridge. This suburb also has many ferry docks which we are sure will come to use!
If you have decided that you will be booking with us ( great choice!) then we have made 2 very simple ways to do that. You can either give us a call on 0487 399 669 and our wonderful ladies in our bookings department will get you all booked in, or you can make a booking via our online booking forms that will take super quick to get through on your own. Therefore you will not regret booking with Quick Move for your furniture removals Circular Quay!
Quick Move Proudly Servicing All Suburbs Within The Sydney Inner City