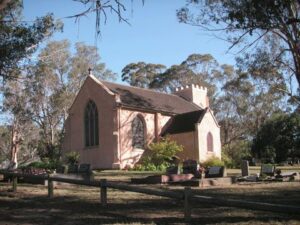 You must choose Quick Move if you are looking for cheap removalists Denham Court today! Our men will relocate your entire move quick, fast and safe all for a cheap and affordable price. You can call Quick Move today on 0487 399 669 and our hardworking and reliable movers will happily get you all sorted for your move! We can start you off with a free moving quote online today.
Furniture Removalists Denham Court, Sydney NSW
Denham Court is a small suburb that falls under the City of Liverpool Council in the southwestern suburbs of Sydney. This suburb only has approximately 1500 residents. Most of which are happy professional workers living in mansions on large properties. The median house price for Denham Court is sitting at around 1.3 million dollars.
Quick Move offers the professional movers you can really trust when moving to this suburb. Other companies have been known to let their customers down with poor quality moves. However, Quick Move will never do this to you! Give us a call today on 0487 399 669 if you were needing a last-minute relocation. We are always happy to help and assist your move to get you back on your feet!
Quick Move, The Home Furniture Movers You Can Trust!
Office Removalists Denham Court
Relocating general business furniture, unplugging computers and monitors and supplying free archive boxes for your documents. Not to mention relocating your heavy printers and other machinery. These are just a few things we can do for you when hiring Quick Move for your office furniture relocations. Quick Move simply is the best choice to go to for anyone if you are needing office removals.
Two Removalists Denham Court & One Truck
When booking with Quick Move, we do as much as we can to make sure you have a smooth sailing service. We will send out 2 men and one of our trucks that will suit your number of items. These movers will do absolutely everything you need! All you have to do is let us know what you need to be done and from then on your movers have it all covered :).
Fridge Deliveries & Heavy Appliance Relocations Denham Court
Quick Move offers many services in Denham Court that we are sure you will find useful. One of our most popular has to be our Fridge deliveries and appliance relocations. Your movers will happily relocate all of your heavy appliances with no problems and no strain. Not only will our men deliver your heavy appliances, but we will even install them into your new home!
Small Removalists Denham Court
Quick Move has all the trucks and employees to perform and conduct almost any service you need. The majority of Denham Court's homes are quite large so we will need our larger trucks. Lucky for you our vehicles range up to a massive 12 – 14 tonne truck! Therefore, we can definitely fit all of your items in safely.
Reliable Furniture Removalists Denham Court 7 Days A Week
If you are wanting cheap movers for your next move then Quick Move has to be the company you decide to go with. If you have an extra heavy item that just needed to be moved around your home, get Quick Move to do it all for you. We usually provide 2 men, but if you were needing more you can hire as many men as you need! Our men are happy to perform internal house moves all 7 days of the week. Contact us today to organise your next move!
Denham Court is an isolated area as many of the homes are on very large properties. Although, you are quite close to the Leppington medical centre is just a quick 8-minute drive. You are quite close to other facilities such as the Willowdale shopping centre which is also 8 minutes away.
If you wanted to book in with Quick Move it is very easy to do so. All you have to do to make a booking online is take a moment of your time to fill out our small booking form and from then on you are all ready to go! You even save money by doing this as we offer a 5% discount coupon code! Although, you can also give us a quick call on 0487 399 669 and our staff will get you all sorted for your future move.
Quick Move Proudly Servicing All Suburbs Within The Liverpool City