Furniture Removalists Georges Hall, Sydney NSW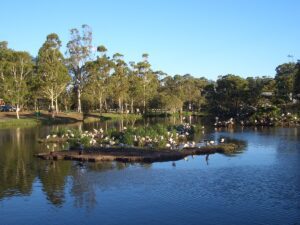 Quick move is a highly trusted and professional moving company that will offer the cheapest rates you'll find! Quick move will not break the bank or your furniture and will make sure your move goes smoothly and successfully! This ensures 100% satisfaction for clients. If you would like to know more about us give us a call on 0487 399 669 today :). Our removalists Georges Hall are the number one movers in Sydney, no one can compete!
The suburb is quite large as it is home to over 9000 residents within the Southwest Sydney region falling under the Canterbury – Bankstown Council. This suburb is approximately 42 minutes away from the Sydney CBD. This is great because you are not too close to the city to receive all the busyness and traffic! It is a great suburb to move to for families!
Georges Hall is a great suburb to move to and there are no better removalists Georges Hall than Quick Move to get you there! We operate mainly in the area as well as surrounding suburbs such as cheap furniture relocations in Bankstown. We actually service the entire Sydney Region! Therefore, if you were looking for movers in another area, give us a call for a free moving quote today!
Quick Move, Operating Furniture Removals In Georges Hall, Sydney
Home Removalists Georges Hall
Firstly, Quick Move doesn't just do home and furniture relocations. Yes, you heard that right! We can even relocate event furniture and equipment from events like weddings, concerts and gigs. It is always best to choose professional movers, like Quick Move. To obtain maximum safety for your furniture, Quick Move is the best choice for you.
Furniture Removalists Georges Hall
Secondly, Quick Move will complimentary plastic wrap all of your mattresses to absolutely make sure your mattresses are kept safe and sound. You will not receive the same deals Quick Move offers when moving with another company. We even include GST and fuel levies in our prices! There is no way you could compare with our furniture moving services in Sydney!
Office Removalists Georges Halls
Thirdly, if you are needing small or large office relocations, Quick Move is the best choice for you. We provide free archive boxes for you to use on the day of your move. We 100% move all furniture including long boardroom tables that we are aware are usually very difficult to move. However, Quick Move takes on the challenge and will get it done in no time! There is nothing our movers can't handle.
Affordable Furniture Removalists Georges Hall 7 Days A Week
Subsequently, there have been many cases where clients first choice of movers haven't arrived at the job. This is an act done by unprofessional movers, Quick Move will never do this to you! Quick Move never leaves without maximum satisfaction! We can even organise last-minute movers to ensure you get back on track! We will always try our best to ensure our clients have the best moving experience!
There are many reasons why Georges Hall is a great suburb to move to, here is some that our removalists Georges Hall have gathered from our experience within the area, there are 2 local schools, Georges Hall Public School as well as Georges River Grammar. There is also the Georges Hall community centre where markets are frequently held, we are sure you will love them!
Finally, if you would like to make a booking with Quick Move you can definitely do that online today via our website! Or if you would rather have a chat with our movers give us a call on 0487 399 669. We can give you all the information you need and get you all booked in over the phone :).