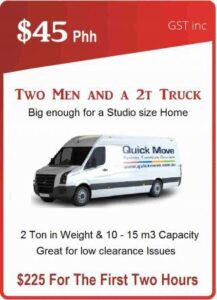 If you've been looking for cheap furniture removalists in Kingswood then you've definitely found the company for you! We offer unbelievably cheap and affordable rates that you will be extremely surprised by as we are incomparable to the Kingswood removalist community. Not to mention our amazing service inclusions and the fact that GST and fuel levies are included! If you would like to know more about us and our rates then you can give us a call on 0487 399 669 for a chat or a free moving quote over the phone.
Furniture Removalists Kingswood, Sydney NSW
Kingswood is a fantastic suburb to move to in the Western Sydney suburbs, falling under the City of Penrith with over 9000 residents! Those that move to Kingswood tend to be families as the homes are best suited for them with the majority of the properties having quite large homes. The median house price for Kingswood is currently sitting at $625,000. There are even 3 local schools in the area which is perfect for families with children!
Lucky for you, all of Quick Move's Kingswood removalist services are available throughout the entire Sydney region. So, if you are not moving within Kingswood and would like to relocate to a different suburb, then you can definitely still use Quick Move! We will help anyone within our areas we service which also includes some surrounding cities of Sydney. If you would like to know more about us give us a call to discuss what you may need to know before booking in with Quick Move!
Quick Move, Local Hardworking, Trusted Movers That Care
Quick Move is here to make sure that you have a smooth and well-organized Kingswood removal service! We will provide you with two fantastic, hard-working, and qualified movers. All of our men have been in the removalist industry for over 5 years. Therefore, you will always have the best men for your furniture removals Kingswood. We have over 30 employees as well as over 20 removalist trucks ranging from a small ute to a 12-14 tonne removalist truck. This size can definitely fit all items you need! We are a popular and fully functioning removalist company that you can trust and rely on for high-quality furniture relocation services in Kingswood.
Quick Move has made it easy and manageable for anyone to make a booking online today. The forms are quite easy and quick to go through. However, you have the choice to take as long as you need to make sure all details are entered correctly. You can also access one of our discount codes offering 5% off when booking online! However, if you wanted to speak over the phone with one of our wonderful office ladies and ask any questions, Just give us a call on 0487 399 669!
High-Quality Home Removalists Kingswood
Furniture Removalists Kingswood
Complete padded furniture wrapping placed on all items for no extra charge, free packing boxes available for you to use on the day of your move. Equipment provided such as trolleys, dollies, and tools for disassembling/reassembling and even complimentary plastic wrapping placed on all mattresses! All of these are included in your move for no extra charge! Quick Move is the number one running removalist company in all of Sydney! We are sure you will agree after seeing our men in action!
Office Removalists Kingswood
Something that we are sure you will be absolutely amazed by, is the fact that Quick Move does not charge extra for any stairs/lifts! This is something that many other companies take advantage of as office complexes and buildings usually have many flights of stairs and lifts. They have been known to charge up to $5 for each step! That is a ridiculous price that Quick Move never demands when moving items up and downstairs. We are always ready for the challenge and can get your move done in no time whether there are stairs or not!
Home Removalists Kingswood
Our furniture removals Kingswood are available in all sizes. Whether you are needing just your typical small van for a few small items, or you are needing a fully furnished 5+ bedroom home relocated. Quick Move can definitely still help you! We have all the equipment and necessities to do so. So, do not hesitate to give Quick Move a call for any move that requires professional Kingswood removalists.
Quick Move Proudly Servicing All Suburbs Within The Penrith City