Furniture Removalists Picnic Point, Sydney NSW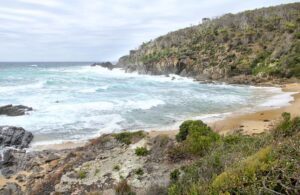 Quick Move will provide you with the professional move of your life! You can expect nothing but high-quality furniture relocations as well as experienced, qualified and hard-working men ready for you! There is no better choice than Quick Move! If you would like to know more about us there are many ways to do that! You can give us a call on 0487 399 669 and our staff will happily answer any questions you may have! Or you can also check out our customer reviews online today! Our removalists Picnic Point are always the best choice for you!
Picnic Point is a large suburb within the South- Western Sydney Region falling under the Canterbury – Bankstown Council. The majority of the residents that have resided in Picnic Point have generally been families with children. This is particularly because the homes in the area are quite large with having 3+ bedroom homes making it super comfortable for those that live with many people. The median house price for Picnic Point is currently sitting at $1,017,500.
You will have no regrets when choosing Quick Move's workers for your furniture relocations in Picnic Point. We offer the best services with qualifications no other men can compare with. Your furniture is always much safer with the professionals! Give us a call on 0487 399 669 to get a free moving quote with us today!
Reliable Home Removalists Picnic Point
Furniture Removalists Picnic Point
There is no greater choice than Quick Move if you have been on the lookout for cheap furniture movers. We are positive all of our 80,000+ previous clients can agree with us! This is because we include special deals no other businesses offer. Such as padded furniture blankets wrapped on all items for no extra charge. And, your movers bring along the necessary equipment such as dollies, trolleys and tools for disassembling/reassembling your items.
Office Removalists Picnic Point
Many offices within the area of Picnic Point are within sky-high buildings. Lucky for those needing office relocations, we do not charge extra fees for those needing to move items up and down stairs/lifts. That is something we are aware no other companies offer! Many will even charge up to $5 for every step!
Home Removalists Picnic Point
Quick Move established in 2011 and started off as just one man and his van doing small moving services. They were typically for eBay, Gumtree and Grays Online purchases. Now Quick Move is a blooming company with over 50 employees as 20 trucks! These range from a general ute to our extremely large 12-14 tonne truck! We can always help you!
Affordable Furniture Removalists Picnic Point 7 Days A Week
If you are actually on the lookout for another suburb such as our furniture movers Bankstown, then you are in luck! This is because Quick Move actually services the whole of Sydney as well as some surrounding cities! If you would like to know more about us and the areas we service, you can always give us a call on 0487 399 669. We can let you know if we provide movers to your area over the phone today:).
Picnic Point is home to over 6000 residents. There is always something great to offer within the suburb or some surrounding areas. For example, there is the Max Parker Leisure & Aquatic Centre which is a fun activity perfect for people of all ages on those hot days. There is also the Yeramba Lagoon which is most definitely one of the most popular places to be in Picnic Point!
If after reading this information page you have decided that Quick Move is in fact the ultimate choice for your move. Then the next step is to make a booking with us! By booking online you have access to a 5% discount as well as putting all the details in yourself and you can take all the time you need! You can also give us a call on 0487 399 669 and our staff can book you in over the phone! So, all you have to do is leave the professionals to do all the hard work!
Quick Move Proudly Servicing All Suburbs Of The Bankstown City