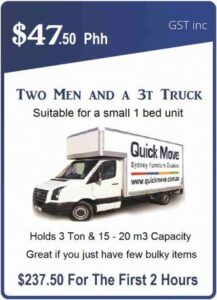 Welcome to our official information page about our cheap removalists in Newport where you can see all about us and why our moving services are the best choice for you. Firstly If you are looking for a cheap furniture mover you have come to the right place. Secondly, we provide all of our customers with the best experience you could imagine and all for a cheap price. However, If you were wondering what our prices were and what more we offer for those moving to Newport, you can contact us any day of the week on 0487 399 669 and our friendly staff will happily answer all the questions you need to be answered.
Furniture Removalists Newport, Sydney NSW
Because Newport is a well-known and loved suburb with approximately 9000 residents. And that falls under the Northern Beaches Council in the Northern Suburbs of Sydney. This suburb is perfect for families with children as there are many local fun things to do for kids. However and even adults, you are also very close in proximity to shops. Stores such as Pittwater Place which is just 5 minutes away as well as the Newport Medical Dental which is a quick 2-minute drive away.
Therefore If you are looking for quick, professional movers then Quick Move is the answer. A top-quality moving company you can actually trust. Feel free to give us a call from 7 am – 7 pm on 0487 399 669. And our wonderful staff in the head office can provide you with a free moving quote over the phone, or you can do it all by yourself by simply filling out our tiny online quotation form on our website to get a free quote with Quick Move.
Affordable Home Removalists Newport Sydney
If you weren't specifically looking for a Newport company. You would be glad to know we offer our services to the whole Sydney region.
Furniture Removalists Newport
Quick Move is the movers that won't break the bank or your budget. Our removalist company in Newport actually come prepared with all the necessary equipment. Tools such as trolleys and dolly are in case there are no parking spots available. Because if there are height restrictions we did not know about, also bring tools in case we need to disassemble and reassemble your items.
Two Men And A Truck Newport
When choosing Quick Move for your next move we will make sure you get everything you need to complete the job smoothly. These include: Our two men that have been through numerous training courses. Ultimately to make sure they are all fit and qualified for the jobs and we send out our highly recommended truck size or the size that you think would suit you best.
Last Minute Removalists Newport
Unlike other companies that have failed to exceed customers' expectations when they have either performed a poor quality removalist service or not even turned up for the relocation at all. That is something Quick Move will never do to you, and if you have unfortunately had this happen to you we will organise an emergency move that could be done on the same day or first thing the next morning.
Event Setup Movers In Newport
If you are hosting a wedding, concert, marketing event, general market stalls, parties, and gatherings. Quick Move can definitely help you with that. We have moved many parties, gatherings, concert equipment, even famous and well-known furniture such as the chairs from the "The Voice". No matter what you need to do.
Reliable Furniture Removalists Newport 7 Days A Week
We guarantee that when moving homes with Quick Move you will have a smooth and nonstressful moving experience. You can relax and let the professional movers relocate all of your furniture to where it needs to be without you lifting a finger. We will relocate all of your heavy appliances and fridges for a cheap and inexpensive rate.
We didn't see what was coming after we expanded our moving services back in 2011. However, we started off as just one man and a van and now we have over 50 available movers. And with any size of our 20 trucks. Yes, trucks ranging from as small as your typical ute to our massive 12 – 14 tonne truck!
Choose Quick Move to save money as we are the cheapest option for moving not only that, you can save even more money by simply making a booking online. This is because by simply filling out our online booking form we will give you a coupon code. Or you can simply call Quick Move today on 0487 399 669, while we don't offer discounts for over-the-phone purchases. Ultimately you won't need to do anything except answer a few questions from our ladies in the bookings department 🙂
Quick Move Proudly Servicing All Northern Beaches Suburbs Of Sydney