Furniture Removalists Claymore, Sydney NSW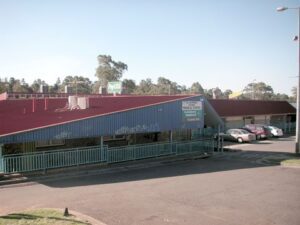 Quick Move are the trustworthy and reliable movers you need if you are moving in or out of Claymore! Our workers are experienced and hardworking, and pushed to make sure that you have the best moving experience! If you would like professional workers to take the hard work off your hands for a cheap and affordable price, then call Quick Move today on 0487 399 669 and our wonderful ladies in the head office can get you all organised for a set day!
Claymore is a small suburb that falls under the City of Campbelltown in the Greater Western Sydney Region with just over 2000 residents, majority of which being retirees or those living on their own. This is because the suburb is quite small. And there are not many things children will find very entertaining, however the homes in this area are affordable! As the median house price currently sitting at $641,092.
Are you thinking of moving in or out of Claymore and were needing cheap movers? Well you have come to the correct information page for that! Here you have all the necessary information on why Quick Move is the best choice for you. We also provide our services to the entire Sydney Region, so if you were needing other services then Quick Move could definitely still help you with that!
Reliable Home Removalists Claymore
Quick Move has a large variety of services we offer within Claymore. Here is a small list we think you may be interested in:
Office Furniture Removalists
Quick Move is always happy to help, no matter what you need relocated, whether it be a whole office move or just relocating a few items. Whatever it is, Quick Move's men can handle it! All we expect you to do is sit back, relax and let the professionals do all the hard work for you!
Fridge & Heavy Appliance Removalists Claymore
Many people will purchase large and heavy appliances such as fridges and washing machines without thinking on how they are going to get the items home. We deeply encourage booking with Quick Move with these items!
Internal Removalist Service Claymore
Quick Move offers our internal service to anyone that may need it, no matter what! We can always help and send out as many men you need for the job. Our men will not even charge extra if you need items lifted upstairs or lifts! whereas others will charge up to $5 for each step!
Small Removalists Claymore
Quick Move are professionals that are prepared and trained to withstand whatever size move our clients need, whether it be a mansion like home with multiple bedrooms, or just a few small items here and there, our men are always happy and available to help. If you have a small move you can get a great team of professional men plus a small truck for as little as $45 phh! What a crazy deal!
Affordable Furniture Removalists Claymore 7 Days A Week
Quick Move are the only movers that truly cares about the items we move for you and their safety. We guarantee our workers take every single precaution to keep your items as safe as possible, we have packed trolleys, dollies and tools to assemble / disassemble, and we will even cover all of your items in top quality padded furniture blankets for extra protection during transit for no extra charge! That is something many other companies do not offer!
Firstly, Claymore is a very small and not very popular suburb. So it is perfect for those that would like a quiet little town with not much noise and commotion. This is what makes this suburb perfect for retirees! Secondly, The homes are usually small with only 1-2 bedrooms. But, there is also a local shopping village just 4 minutes away being the Eagle Vale Marketplace, super convenient!
In conclusion, you must choose Quick Move for your needed move! we promise you will not regret moving with Quick Move. To make a booking all you have to do is go to our online booking form and fill out the required fields, and if you are unable to do that you can also call our head office on 0487 399 669 and we can put you through to our wonderful ladies in the bookings department to get you all ready for your moving day with Quick Move!
Quick Move Proudly Servicing All Suburbs Within The Campbelltown City