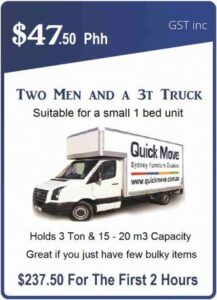 You will not regret choosing Quick Move for your furniture removalists, St Ives! Just a quick read through this official information page, and you'll know why. Those needing cheap services will clearly point this out, we are the best in the industry! You can contact Quick Move for a free moving quote via our website or you can give us a call today on 0487 399 669 and our staff will happily help you!
Furniture Removalists St Ives, Sydney NSW
St Ives is a very large and popular suburb located within the Upper North Shore, falling under the Ku-ring-gai Council with over 17,000 residents! This suburb is perfect to move to for families! Firstly, the homes within the area are quite large with many having large backyards. Some with in-ground pools, and 3+ bedrooms. Secondly, the current median house price for St Ives is sitting at $1,915,000.
Quick Move takes care of all of your moves. Making sure all items are kept safe and sound ensuring a smooth and well-done move. If you would like to know more about us, you can contact us on any day of the week from 7 am – 7 pm and our staff will happily tell you anything you would like to know. You can also have a look through our customer reviews to see all of the great things the people of Sydney say about us!
Quick Move St Ives, Sydney. We Service The Entire Region!
Furniture Removalists St Ives
If you are in need of movers to safely relocate all items and eliminate the risk of damage. Quick Move's professional moving service is your best choice. Many of our team have over 9 years of experience within the industry! We will easily relocate all items with no trouble. You can trust Quick Move!
Last Minute Removalists St Ives
Quick Move is happy to perform last-minute furniture moves for those that are in need. Many companies have been known to leave their clients stranded, Quick Move will never do this. Our staff will never do this to you. We always have our last-minute service available to help you back on track.
Internal Removalist Service, Just Manpower!
We are here to help anyone in need of movers no matter the location. Therefore, if you are needing movers for internal moves like just a few things around the home. Quick Move will definitely help you and can send out as many men you need for your furniture relocation.
Office Relocations St Ives
If you are in need of large or small office relocations, Quick Move can and will definitely help you with that! So all you have to do is sit back and relax while our movers take on all the hard work for you. Our men are trained to move all items! These include electronics, heavy machinery, and long boardroom tables which are known to be very difficult to move. We also bring along appropriate equipment such as trolleys, dollies, and tools to disassemble and reassemble your items.
Reliable Home Furniture Removalists St Ives, Sydney NSW
Quick Move's services include moving, packing, and unloading trucks. So if you were needing a cheap mover, then Quick Move can 100% help you! In fact, Quick Move will help anyone needing furniture removals St Ives throughout the entire Sydney Region, even some surrounding cities, you can rely on Quick Move!
There are many local facilities within the area that the residents of St Ives would definitely enjoy, these include: The St Ives Shopping Village located within the suburb which we are sure would be very useful, and there are also local schools such as the St Ives High School and St Ives Public School that would be very convenient to parents!
If you are thinking of booking in with Quick Move for your next move you can do this easily today by going to our online booking form where you will also have access to a code offering a 5% discount! You can also make a booking online or by giving us a call today on 0487 399 669 and a friendly staff member will forward you to our ladies within the bookings department that will get you all locked in and ready for your move.