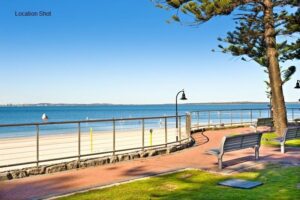 Welcome to our official information page for those seeking cheap furniture removalists Monterey. Here at Quick Move. Firstly we offer our services at cheap and affordable rates that will leave you speechless. For example, you can hire two experienced movers in Monterey as well as one truck. Our rates start from just $45phh. If you are interested in this price. Call Quick Move today on 0487 399 669 and our staff can provide you with a free moving quote.
Furniture Removalists Monterey, Sydney NSW
You will love living in Monterey, a popular suburb that falls under the Bayside Council. Located in the Southern Suburbs of Sydney. Secondly, there are currently over 4000 happy residents in Monterey. And the majority of which are professional workers, people that live on their own, and retirees. This is because a large percentage of the homes are small apartment buildings that usually are quite costly. Because the median house price is now sitting at  $1,435,000.
If you are moving to Monterey and are in need of a Quick Move. Therefore we are undoubtedly the best choice for you. Even if you are moving to other areas close by like Sans Souci. Quick Move can definitely help you as we actually offer our removalist services to the whole Sydney region. We can move you to anywhere in NSW see our service map.
Reliable, Trusted Home & Office Removalists Monterey
Therefore here are our most popular and requested furniture removal services in Monterey. We think you will be interested if you are moving in or out of the area.
Office Removalists Monterey
Quick Move is qualified and trained to perform any sized moves. Some large or small office relocations in Monterey. Because many office buildings do have lifts and stairs so if you were needing to move furniture up or downstairs, no stress. Furthermore, Quick Move will happily do it for you and we won't even charge extra, whereas other companies are known to charge.
Cheap Furniture Removalist In Monterey
Quick Move performs quite a lot of extra steps and precautions to make sure your items are kept safe and sound. However, we do this by completely wrapping every single item. We offer complimentary plastic wrapping for all of the mattresses. And therefore we even provide free moving boxes for your loose and fragile items.
Small Removalists Monterey
Our removalists have performed thousands of moves throughout the whole Sydney region. Ranging from small one item deliveries to huge mansions. So whatever sized move you may need to be done, know that Quick Move can and will take on the challenge.
Internal Removalists Monterey
If you are unable to relocate any items by yourself in your own home, then call Quick Move today on 0487 399 669. We happily come on down and relocate any items in your home for you and we will not charge you extra for any trucks they arrive in, you are welcome to hire as many men you think you will need to complete the job :).
Affordable Furniture Removalists Monterey Open 7 Days A Week
Quick Move's services are available for your use on any day of the week, we also do not do Sunday rates. You are welcome to contact us via our website or by giving us a call on 0487 399 669 on any day of the week from 7 am – 7 pm and our guys will tell you all about us and why our furniture removal service is the cheapest option for you. Have a quick read through our customer reviews and we are sure you will be convinced to choose Quick Move.
Monterey is a well-known suburb that many people would love to move to, and these points will make you understand why, for starters: The suburb has its very own beach, Monterey Beach, which is a very popular swimming spot and the perfect place to go on a hot summer's day, it's always convenient and lucky to live nearby a beach!
If you were wishing to make a booking with Quick Move today then the best choice for you is to book online via our online booking form. This is because any client that chooses to book online will receive a coupon code that will activate a 5% discount upon purchase! Or you can call Quick Move today on 0487 399 669 and our furniture removalists Monterey will happily forward you to our ladies in the bookings department who will get you all sorted for your moving requirements 🙂
Quick Move Proudly Services All Suburbs In The South Sydney Bayside City