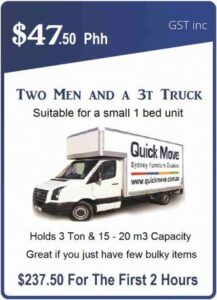 Our high-quality workers are your best and safer choice when looking for hardworking removalists in Sydney Olympic Park to relocate your furniture to or from your home in Sydney Olympic Park, there is no doubt that Quick Move is your absolute best choice. You can see all of our rates as well as apply for a free quote online or you can give us a call today on 0487 399 669 and our staff will happily help you to a free quote.
Sydney Olympic Park is a very well-known and popular suburb in the Inner Western Sydney Region, falling the City of Parramatta.
Furniture Removalists Sydney Olympic Park, Sydney NSW
This suburb is popularly known for the ANZ Stadium right in the middle of the suburb! This attracts quite a lot of attention as there are many events hosted at this wonderful stadium. The most known being NRL games! as well as concerts and gigs. The South Sydney Bunnies call this stadium their home ground!
Quick Move takes pride in our moving services and makes sure to live up to all expectations. If you would like to know more about us and some truthful feedback from our wonderful clients, then be sure to check out our customer reviews online and we are sure you will be surprised! You will not regret choosing Quick Move.
Quick Move Sydney Olympic Park, Affordable, Reliable & Trusted
Fridge & Heavy Appliance Deliveries Sydney Olympic Park
Quick Move help relocate all furniture, including usually difficult items such as fridges, washing machines, ovens, and other heavy appliances. People usually purchase said appliances from stores. Quick Move's men will happily pick up your items from the store dock and relocate them to your home! This way you get the safest possible move with the lowest risk of damages.
Office Removalists Sydney Olympic Park
This suburb is quite close to the Sydney Central Business District! This is clearly the most popular area for those working in office jobs! If you are moving office furniture, then Quick Move can definitely help you with that. Our men have performed thousands of office relocations and will ensure a quick and careful move.
Furniture Removalists Sydney Olympic Park
Quick Move has a large range of specials and deals we offer! For example, we complimentary plastic wrap all mattresses we move for you, many of our workers have free packing boxes packed into the truck for your use on the day, we also will completely cover all items we move for you in high quality padded furniture blankets! What a deal!
Internal Removalists Sydney Olympic Park
Quick Move's movers are here to help anyone in need of moving, no matter the reason or the circumstances! Quick Move will put the most effort in to ensure a well-done and structured move! We even help those needing internal relocations! We are always here to help.
Reliable Furniture Removalists Sydney Olympic Park 7 Days A Week
Those that have been looking for Sydney Olympic Park have come to the right place to learn all the needed information! However, if you have been searching for another suburb instead then we can most definitely help you as we also have an information page with all the details you would need! We service the entire Sydney Region and have pages for almost all suburbs in Sydney, check out the areas we service online to see if we can help you!
This suburb is great to move to for many reasons! For those that would rather take public transportation, there is the Sydney Olympic Park Train Station! There is also the Sydney Olympic Park Swimming Centre! The local pool we are sure you will love in the summertime!
In conclusion, the best company to hire for your move is Quick Move! You can easily make a booking with Quick Move today via our online booking form where you will also have access to a discount code we offer of 5% only to those that book online! You can also book in much easier today by simply giving us a call on 0487 399 669 and removalists Sydney Olympic Park in the bookings department will get you all locked in for your move.
Quick Move Proudly Servicing All Suburbs Within The Parramatta City