Furniture Removalists Whalan, Sydney NSW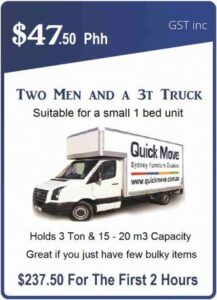 Our cheap workers in Whalan are available to relocate your items every day of the year from 7 am-7 pm! We are a very popular and reliable company, offering cheap and inexpensive rates you can actually afford! If you want to have a look at our rates you can go online and apply for a free quote!. You can also give our movers a call today on 0487 399 669 and one of our wonderful ladies over the phone can help you with a free quote!
You will love living in this suburb, Whalan is a popular area to move to in the Western Sydney Region, residing in the City of Blacktown with its neighboring suburb being Mount Druitt, another popular suburb. It is a great area to move to for families with the homes usually being quite large. The median house price sitting at $467,500. The suburb is home to over 5900 residents! The suburb even has a local Whalan Public School, super convenient for families with children.
You would be surprised how many people get stranded by their first choice. This is why Quick Move is always the company you should always go with! However, if you have been left in the lurch, you can still be saved if you give Quick Move a call today on 0487 399 669 and organise a last-minute service! we can even supply services on the same day of your call! You will not regret booking with Quick Move, and there is no doubt about that!
Affordable Home Removalists Whalan
Furniture Removalists Whalan
Our men are one of a kind, we offer high-quality services with specials deals when you book with us! For example, we will completely cover and protect all items in your move with padded furniture blankets, we provide free packing boxes available for your use on the day of your move that our men can help pack and unpack any items into, and we will even complimentary plastic wrap all mattresses we move for you! Not to mention GST and fuel levies are also included in the price! You will not regret booking with Quick Move when looking for a trustworthy business!
If you are looking for a service such as internal moves, which is when you can hire as many men you need to relocate items within your own home or anywhere you need where there is no need of use of a truck for transport, and we can definitely help you with that, making sure we send out experienced and qualified men perfectly suited for your move! We guarantee high-quality services with our men who are always ready for your move!
Office Removalists Whalan
Our men are and careful with each and every one of your items within your office. We have conducted hundreds of office furniture relocations over our almost 10 years of experience being Sydney's number one service! Our men will move all items no matter how big or small! We have cheap prices if you are wishing to purchase our archive boxes for your office files, just $3 each!
Reliable Furniture Removalists Whalan 7 Days A Week
Whether or not you were specifically looking for movers in Whalan or another suburb. We are still happy and available to help, as the areas we service do not just limit to Whalan, but we can assist anyone in need of our services within the entire Sydney Region! You will be happy to hear that we can even help those in need of our service to a selected amount of outer cities of Sydney, if you would like to know which, feel free to give our head office a quick call on 0487 399 669 to get into contact with one of our wonderful office ladies who can answer any questions you may have about us!
If you have a time and date that you would like for your move, then give Quick Move a call today between our available hours of 7 am-7 pm on 0487 399 669 today and we can have one of our staff organise your move with you over the phone today, super quick and easy! Or if you would prefer to do it on your own, you are welcome to use our booking forms to make a booking which accessible through our website today, you can take as long as you need to evaluate what size truck you need, or you can apply for a free quote online through our website as well! Quick Move is all about making the moving experience as worry and stress-free as possible!
Quick Move Proudly Servicing All Suburbs Within The Blacktown City