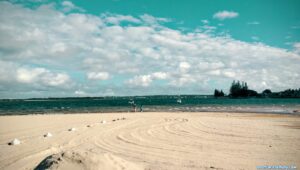 If you are looking for cheap removalists Dolls Point, then you are in the right place! Quick Move is your local furniture moving company, offering the cheapest rates for the best quality moves. We offer our 2 movers and one truck throughout the whole Sydney Region for as little as $45 phh! Give us a call today on 0487 399 669 for a free moving quote!
Furniture Removalists Dolls Point, Sydney NSW
Dolls Point is a very well known and loved suburb in the South Suburbs of Sydney. This suburb falls under the Bayside Council. Dolls Point is well known for its homes as the suburb is situated right on the coastline where hundreds of homes can receive amazing water views. The median house price for Dolls Point is currently sitting at 1.6 million dollars.
If you are moving to Dolls Point, our movers should be the obvious choice. With our competitive prices and our hardworking, experienced and qualified relocators. There is no way you could choose any other moving company for your move.
Affordable & Reliable Home Relocators In Sydney!
Furniture Removalists Dolls Point
Firstly, Quick Move's men have performed thousands of furniture relocations in Dolls point over our years. Therefore, we have our system down pat when conducting moves in this suburb. You can really trust Quick Move to take care of your items as we will, complimentary wrap all of your mattresses in plastic wrap and pack free boxes. You are welcome to use these boxes on the day of your move, or you can pre-purchase them for just $3 each! Our movers will even cover all of your furniture in padded furniture blankets, free of charge for extra protection.
Office Removalists Dolls Point
Secondly, Dolls Point is bustling with offices and office buildings, always needing our services. Therefore, a large portion of our relocations has been office relocations. Your assigned men can do anything you ask. Including, unplugging your computers and packing your documents away. All you have to do is ask! There is nothing our movers cannot do for our clients.
Two Removalists Dolls Point & One Truck
Thirdly, when booking with Quick Move you will experience the best moving service you could ever expect. You will have 2 hardworking, reliable and experienced relocators arrive at the day and time you requested. We come along with the correct truck size and all the tools we may need along the way, Your men are ready to do absolutely anything you need to ensure a smooth and easy moving experience!
Last Minute Removalists Dolls Point
Finally, Quick Move has heard all about the unprofessional works from other movers in Dolls Point. Many companies are known to leave you unsatisfied with a bad experience or they don't even turn up at all. Quick Move will never let you down like that! Therefore, make sure you always choose Quick Move first to prevent that from happening to you! And if you have unfortunately chosen a dodgy company then Quick Move will definitely help you by organising an emergency move.
Reliable Furniture Removalists Dolls Point 7 Days A Week
Quick Move went from just 1 man and 1 van to a fully functioning popular moving company. We operate our cheap moving services throughout the whole Sydney region. Additionally, Quick Move loves our customer feedback. And, if you are looking into booking with Quick Move then you will love it too! Check out our customer reviews and we are sure you will be impressed.
Potts Point Beach is the suburbs most famous tourist attraction. Thousands of people throughout the whole of Sydney, even more, will travel to experience the beautiful water. It is one of the Northern Beaches best swimming spots, especially for popularity and for the tourism ratio 🙂
Quick Move offers the movers that you can really rely on. Make a booking now online for a quick and smooth experience by simply filling out our small booking form online. By doing this you can save even more $$ as we offer a 5% discount to all online bookers! Or contact us from 7 am – 7 pm on 0487 399 669 and our friendly staff will happily get you all sorted with your move.
Quick Move Proudly Services All Suburbs In The South Sydney Bayside City