Professional Home Removalists in Drummoyne
Quick Move, the removalists Drummoyne company you can trust when moving into your new home in Drummoyne. Drummoyne is a fantastic area to move, many people consider Drummoyne to be their dream suburb in Sydney. This suburb is known for its amazing views from their homes as they have 3 different water views in different directions.
Drummoyne is a very popular suburb and is only getting bigger and bigger, currently sitting at 11,000 residents. This suburb is one of Sydney's best areas to live, along with the rest of the inner western Suburbs. The suburb is although quite expensive with the median house price currently sitting at $1,650,000, but if you can afford it then it is definitely worth it! The inner west suburbs are very popular as they are the surrounding towns of the Sydney CBD so the majority of their residents are professional workers in the City.
Drummoyne removalist services you can really rely on!
Quick Move is the best removalist company for you when moving into your new home in Drummoyne. We have gained quite a lot of experience in Drummoyne as well as the other inner west suburbs, so we know the town thoroughly. Drummoyne is a large suburb that is also family friendly, it is mainly run by single and professional workers although there are many things for families and children to enjoy. Quick Move will happily assist to you when moving to Drummoyne, we will provide the best services to you for a price that will not break the budget! There is no wrong move when booking with Quick Move. You can apply online for a free quote by simply filling out a small form, or feel free to call us on 0487 399 669 and our wonderful staff can help with whatever you need.
Cheapest Drummoyne Removalist services you can trust and rely on
Drummoyne is a wonderful place to move for many reasons such as, the Sydney CBD is super easy to get to from Drummoyne. You can drive yourself which will only costs 25 minutes of your day or you can use public transport e.g catching a bus which will take approximately 25 minutes or a Uber / Taxi service. Drummoyne is convenient for families with children as there are many great parks such as Taplin Park Playground that has a play set and areas where parents can sit back and relax.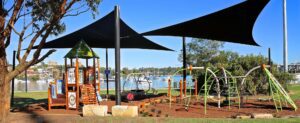 Experienced and well kn
own Furniture Removal services in Drummoyne
Quick Move are the removalists that you need when moving to Drummoyne. Quick Move's employees have undergone immense training courses to build our experience and hard workmanship. Our men are the most hardworking and loyal movers in the industry. They know all the tricks to manoeuvre items and relocate them safely without causing any damage. Booking with Quick Move is the way to go, choose the cheapest removalists and receive better work than all other removalists combined, trust us as we will do the job right with no faults. There is nothing worse then getting left stranded after trusting another removalist company, so in cases like these call Quick Move! We can definitely help you and perform emergency moves so you aren't left in the lurch. make a booking with Quick Move first to prevent something like this happening to you!
Free Furniture Assembly
FREE
Assembling beds is frustrating! Let our removalists take care of that task for you. Then re-assemble the beds and place them exactly where they belong.
FREE MATTRESS WRAPPING
FREE
All Mattresses will be wrapped in plastic absolutely free of charge as part of the removalist service, protecting your mattresses from any dirty marks.
Free Pre Packing Boxes
FREE
Free to hire packing boxes, simply pay a deposit any that you don't keep, simply we for the boxes, we can pickup and buy back for the same price per box.
Affordable Removalists in Drummoyne you cant miss!
Drummoyne is one of Sydney's most beautiful areas to live, whats better than waking up in the morning to see the breath taking ocean views right outside your window? Drummoyne has many local facilities the residents would use regularly, such as, the Drummoyne Swim Centre. The swim centre just like most other centres the pool is open to the public for both squad and casual swimming, this is perfect in summer with your friends or family, plus its a great way to exercise! Drummoyne is a perfect area for families with children with many local parks, schools, medical centres and more that appear useful to most. The most popular and known schools are Drummoyne Public school, for primary students, there is the Riverside Girls school and Hunters Hill High School. All these schools have fantastic ratings with a great reputation, so if you are moving into Drummoyne with children there is a few recommendations.
The removalists in Drummoyne who wont break the budget!
Quick Move offer many different services, we can help relocate practically anything you ask for. Quick Move have a huge amount of experience in Drummoyne and we have quite a lot of knowledge and basic facts in relation to the parking situations, general house conditions etc Our removalists are very well trained and experienced to improvise if a problem has risen such as no parking spots or height restrictions. Do not stress Quick Move pre packs certain and necessary equipment such as trolleys and extra boxes to keep the job running smoothly. As we expect, you may still have some questions about Quick Move, well you can contact us and ask as many questions as you would like and our helpful staff will tell you anything you need to know, or you can read through our Frequently Asked Questions and we are sure the answer is in there for you 🙂
FRIDGE DELIVERY SERVICE
Fridges
Bought a new fridge?, or perhaps just need the old one taken away, whether its new or second hand, it really doesnt matter let us at Quick Move pick the fridge up and deliver.
Home Removals Service
Removals
Home Furniture Removalist service for Sydney residents. Hire Quick Move for your relocation today and save, we can pack and move you, we offer very affordable rates
Furniture Delivery Service
Deliveries
We will pick up any type of furniture or appliance from any seller online or private and deliver it directly to your door, we can assemble and place where you need it to go.
Competetive Rates and Hardworking Drummoyne Removalists
Drummoyne by far is one of the highest rated and well organised suburbs we have been to, a fantastic place to move, there is no doubt about that. Drummoyne offers a whole variety restaurants, cafes and waterfront dining for the residents to enjoy, our personal favourite in Drummoyne is Ecco Ristorante, a water front dining with amazing food! Drummoyne can be quite busy and bustled but of course most suburbs in Sydney are, especially the suburbs surrounding the CBD. The council that runs Drummoyne is Canada Bay Council and they have been doing an amazing job in keeping the community in the loop and knowing of future development plans etc The council is to thank of this amazing suburb and why so many people would like to move there.
The Drummoyne Removalists You Won't Regret Choosing To Relocate Your Home
Quick Move is the removalist company that can and will help you with whatever you need, we even take that extra step to help assemble and disassemble any items you need! Do you need to relocate your restaurant machinery and furniture? We can do that for you. Need to move your concert equipment to and from each gig? We sure can do that! Set up your market tents and event equipment ? Absolutely! Long story short Quick Move can do anything you ask us to do. Quick Move are the professional removalists who will safely relocate all of your items, starting at manoeuvring and packing each item safely into the truck. We wrap every item in padded furniture blankets to prevent damage during transit, we also provide free plastic protection wrap for all you mattresses AND we supply free boxes to be used on the day for those who needed last minute packing or couldn't get boxes quick enough. Stress less, Quick Move is always here to help. Quick Move does thousands of moves in the Inner West suburbs of Sydney each year, we know the ins and outs of each suburb.One of our other very popular suburbs that we also move is Strathfield. Check out our customer reviews and we guarantee that you will be wanting to book with the best removalists in Drummoyne, Quick Move… Duh!