Furniture Removalists Bass Hill, Sydney NSW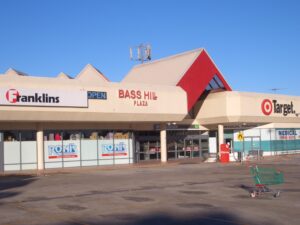 No other company can compete with Quick Move and our fantastic services available to all of Sydney. Our men are always happy to help people with their move. They are trained to move your items in the safest way possible. We are sure you will appreciate the smooth and organised moving experience. As we are aware moving homes is generally quite stressful. You can contact us between the hours of 7 am-7 pm if you were looking for a free moving quote :).
Bass Hill is quite a large suburb located in the South-Western suburbs of Sydney, residing in the Canterbury – Bankstown City Council. This suburb is home to over 9000 people! The majority of which being families as it has all the necessities! Like the Bass Hill Public School, Bass High School as well as the George Bass School. There is also the local Plaza which is definitely a popular and useful spot within the suburb.
Quick Move is a professional company that will help absolutely anyone in need, therefore, if you have been left stranded, abandoned, or left in the lurch by other companies then you must give Quick Move a call today on 0487 399 669! This is because we offer last-minute furniture relocation services to those in desperate need. If you give us enough notice we can even get you done on the same day!
Affordable Home Removalists Bass Hill
Office Removalists Bass Hill
Those that are moving in and out of offices must hire professionals for the job! And Quick Move is definitely the right company for that! We will professionally take on the move and get your items harmlessly to your new office in Bass Hill. Giving our clients and worry and stress-free office relocation experience.
Furniture Removalists Bass Hill
Our services are unmatchable, there is no doubt about that! What other companies offer free padded furniture blankets we wrap and cover all of your items with? What about complimentary plastic wrapping protecting all mattresses we move for you? There are no other companies that rise to our standards, we are the best in the game!
Home Removalists Bass Hill
This is our most popular service, home relocations. We have been in the industry since 2011, that's every single day for 9 years our men have been out and working extra hard to make sure your move goes smoothly and successfully to keep our clients happy! We assure you we are the trustworthy and affordable movers you need, our customer reviews are sure to agree with this!
Reliable Furniture Removalists Bass Hill 7 Days A Week
If you have been searching for another suburb, then you must call Quick Move today on 0487 399 669 and book your move as we can definitely help you! If you were wondering where the areas we service are, then we also suggest you give us a call as our staff are happy to answer! We service the whole Sydney region and many surrounding cities so don't hesitate to give us a call!
Bass Hill is a great suburb to move to for many reasons within the South – Western suburbs of Sydney, such as the Wran Leisure Centre which is most definitely the most popular place to be on a hot summer's day within the suburb, surely it would come to great use being such close by to a public pool!
In conclusion, Quick Move is the best company for your furniture relocations. Give Quick Move a call today on 0487 399 669 and one of our staff will get you all locked in for your move on the date and time you would like! If you make a booking online via our website, you have all the time you need to make sure everything is entered correctly, in addition to that, we also offer a 5% discount to anyone that books online! What a steal!
Quick Move Proudly Servicing All Suburbs Of The Bankstown City