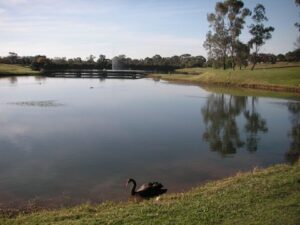 Quick Move, supplying furniture removalists Glen Alpine. Glen Alpine is a large suburb in Sydney that you will definitely love living in! And who better to move you there than this suburbs local moving company. Reading through our page will definitely make you want to book with Quick Move, so if you were needing a quote make sure you call Quick Move today on 0487 399 669 and our staff in our head office will happily provide you with a free moving quote over the phone 🙂
Furniture Removalists Glen Alpine, Sydney NSW
Glen Alpine is the perfect suburb in the Campbelltown city council district. And lovely to move to for families with children as well as retirees! This is because all of the local facilities such as the Campbelltown Hospital are all nearby! It is always great to live near a hospital. There is also the Abington Reserve which is just 4 minutes away! A great playground for the kids to play on while the parents can sit back and relax.
In conclusion, Quick Move is the company that you can really trust! The amount of effort we put in to make sure your items are safe and sound throughout the whole move is very advanced and thought through compared to many other companies, give us a call today on 0487 399 669 if you were looking for cheap services.
Affordable, Hardworking, Trusted & Reliable? That's Quick Move
Here is a small list of our most popular services that we think you would be most interested in:
Office Removalists Glen Alpine
We provide all sorts of services, unplugging and relocating computers/monitors. As well as providing archive boxes for your files and document. Relocating all of your office furniture no matter what size. And moving heavy machinery such as printers and photocopiers! These are just a few of what we do when relocating your entire office. Call us today on 0487 399 669 for cheap office relocations.
Furniture Removalists Glen Alpine
Quick Move is the company that actually cares about your items. We will pack and prepare the necessary equipment we think you will need for your move. These may include, trolleys and dollys for inconveniences such as height restrictions and parking issues, free packing boxes for your loose items, and we also bring tools in case we will need to disassemble and reassemble your items to fit through narrow hallways, etc.
Last Minute Removalists Glen Alpine
Quick Move is a part of the only few professional and consistent companies in Sydney. We have become many customers last resort after many other companies have unfortunately let them down. Quick Move will NEVER do that to you 🙂
Two removalists Glen Alpine & One Removalist Truck
Quick Move offers the best, experienced, and qualified workers for all of your moving services. Quick Move provides 2 workers as well as one truck that has been quoted to fit all of your items for as little as $45 phh! We are the company that won't break your items or the bank!
Reliable Furniture Removalists Glen Alpine 7 Days A Week
Quick Move is the local moving company that will be able to help and service you with our professional services 7 days a week from 7 am – 7 pm. There is no way you could choose any other company when looking for cheap services, you can't miss our cheap rates!
Glen Alpine is a great suburb for families with children as there are fun things to do for the kids and the adults. For example, there is an upcoming event within this suburb called the Melbourne Cup Garden Terrace Party, an elegant night we are sure you will enjoy! If you weren't specifically looking for this suburb, then we can still help you!
You can make a booking online with Quick Move today by taking just a couple of minutes of your time to fill out our online booking form and by doing this you will also receive a 5% discount only available for those who book online! Or if you are on the move and cant book online do not hesitate to contact us today on 0487 399 669 and our ladies in the bookings department will happily get you all sorted for all of your removalists Glen Alpine requirements.