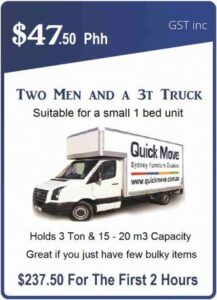 If you have been on the lookout for cheap furniture removalists Kurraba Point, then you have now found the best removalists Kurraba Point for you! Quick Move is the professional, trained, experienced and qualified removalists Kurraba Point you have been looking for to relocate your items as safe as possible while also living up to our name with a speedy service. You can contact us via our website or you can give us a call on 0487 399 669 for a free moving quote :).
Furniture Removalists Kurraba, Sydney NSW
Kurraba Point is a great place to move to located within the Northern suburbs of Sydney, falling under the North Sydney Council. There are many things to do locally and within Kurraba Point that we are sure you will absolutely enjoy, Taronga Zoo is just a quick ferry away, a perfect day out for kids of all ages as well as adults, grab a yearly pass and go as much as you like!
Quick Move is guaranteed the best furniture throughout the entire Sydney Region. Therefore, if you have been searching for a long time look no further as we are the best possible option. Check out our customer reviews and that will help you with choosing Quick Move as you can see all the great things the people of Sydney are saying about our removalist service.
Affordable Home Removalists Kurraba Point
Furniture Removalists Kurraba Point
Quick Move is the furniture removalists you can trust with your items. We pack and prepare all necessary equipment to keep your move flowing, these include trolleys, dollies, free packing boxes, and tools in case there is a need to disassemble and reassemble any items.
Event Setup & Relocations Kurraba Point
If you were in need to relocate your event equipment, then Quick Move can definitely do that for you. You would be surprised as not only does Quick Move relocate home and office furniture. We can do concerts, weddings, large parties, markets, and many more!
Small Removalists Kurraba Point
We have been specialising in small moves since our establishment in 2011! So for just the cheap price of $45 phh, you will receive 2 experienced furniture removalists as well as the small removalist truck to suit your move! What a deal!
Last Minute Removalists Kurraba Point
No matter what circumstance you may be under to need emergency removalists Quick Move will always be available to help. We can perform same-day removalist services if you give enough notice. If you don't then no worries, we can get you in the earliest spot first thing the next morning!
The Most Reliable Furniture Removalists In Kurraba Point
There is no better choice than Quick Move when you have been on the lookout for a moving company that has low rates. Quick Move can most definitely help you with that as we service the entire Sydney Region and are always happy to help!
The people that live in Kurraba Point are usually professional workers and those living in small numbers, this is because the majority of the homes in this area are quite small, are on cliffs near the water which is not the best for families with small children. The median house price for Kurraba Point is currently sitting at $1,522,500.
Make a booking with Quick Move easily today by giving us a quick call on 0487 399 669 and our wonderful friendly staff will get you all booked in for the date and time you would like so you can sit back and relax while the professional movers do all the hard work for you! You can also book in via our website using our online booking form where you will also receive a 5% discount, what a deal!
Quick Move Proudly Servicing All North Sydney Suburbs