Furniture Removalists Blair Athol, Sydney NSW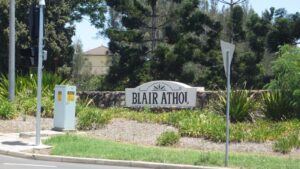 Welcome to Quick Move's official page for Blair Athol! Here you will learn all about us and our services! Not to mention why we are the best moving company in Sydney! Give us a call today on 0487 399 669 to learn more about our prices from a free quote!
Blair Athol is a smaller-sized suburb with just around 2100 residents, the suburb is located within the general area of South – West Sydney while residing within the City of Campbelltown. You will not regret moving into Blair Athol, especially if you are a moving family with children, this is because the homes in the area are best suited for your needs with many homes being 3&4 + bedrooms. The median house price for Blair Athol is currently sitting at $699,000.
Our customer reviews are something that is very important and could potentially change your mind, and if we are recommending you to have a scroll through them then that must mean something right?! You can check them out any time! As well as our FAQ as it should have all of the answers to your questions, however, our number 0487 399 669 is open from 7 am-7 pm if you would like to have a quick chat!
Reliable Home Removalists Blair Athol
Furniture Removalists Blair Athol
Our men are well-trusted workers with their best intentions are keeping your furniture safe and sound throughout the entire move. We do this by organising free packing boxes you can use on the day of your move, complimentary plastic wrapping on all mattresses, and we completely cover all items in padded furniture blankets for no extra charge! We are simply the best!
Office Removalists Blair Athol
Our men are usually very quick and easy with these moves as offices are generally that large. However, no matter what size your office may be, we never refuse service! We will give you as many men and whatever size truck deemed perfect for your move! Unlike other companies, we do not even charge extra for stairs or lifts! Something those moving from office buildings will find amazing!
Home Removalists Blair Athol
Home relocations are most definitely our most popular request. We are happy to move all sizes of homes! From just a small 1 bedroom studio to large fully-furnished 5+ bedroom homes! There are no limits to what our menl can do for you! You will always have the best of the best when choosing Quick Move for your move.
Affordable Furniture Removalists Blair Athol 7 Days A Week
Our workers, unlike the majority of other companies, Actually service much more than Blair Athol! The areas we service consist of the entire Sydney Region! That means, if you were needing another suburb, then we can undoubtedly help you!
Blair Athol is a suburb within very close distance to Campbelltown, therefore, everything the suburb of Campbelltown has to offer is quick and easy to get to from Blair Athol. These include Campbelltown Mall which is just 10 minutes away, as well as the Campbelltown Railway Station which is most definitely an advantage to living within Blair Athol.
If you give us a call on 0487 399 669 you can have one of our staff completely take all of the work and get you all booked in over the phone and organise everything you need for your move! However, if you would rather take it into your own hands, you are very welcome to make a booking online using our website's online booking forms :).
Quick Move Proudly Servicing All Suburbs Within The Campbelltown City