Furniture Removalists Edensor Park, Sydney NSW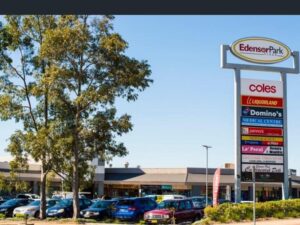 Quick Move removalists Edensor park are the local movers that you can really trust and rely on. We are the best of the best in the whole Sydney region. We will always provide you with a quick furniture relocation for a price you can't refuse. Quick Move is the only company you can really depend on for a cheap moving experience. We make it the cheapest possible for you, even offering our services for as little as $45 phh. Call Quick Move today on 0487 399 669 and we can sort out what you need for your move in no time!
Edensor Park is a large suburb in the Greater Western Sydney Region that falls under the City of Fairfield Council. It is considered quite a large suburb as it currently has over 9500 residents, the majority of which are families with children as the homes are suitable for large families with the majority being medium-sized homes with 3-4 bedrooms. The median house price for Edensor Park is currently sitting at $845,512.
Quick Move offers the cheapest furniture relocation you will come across. Quick Move promises you, that when you choose us, you will receive a smooth moving experience. We will cause no extra stress as we know moving homes can obviously be quite worrying. If you would like to book with the cheapest movers then you must choose Quick Move! Call us today on 0487 399 669 and our friendly staff can arrange a free moving quote over the phone.
Affordable Home Removalists Edensor Park
Cheap Furniture Removalists Edensor Park
Quick Move provides men you can actually trust with your items. We take extra care when relocating any furniture to make sure there is no extra stress forced onto our clients. Quick Moves movers will complimentary wrap all of your mattresses before transit. We supply free moving boxes in case you have extra fragile items or loose items that need to be kept together, and will even completely wrap all of your furniture in padded blankets for no extra charge.
Last Minute Furniture Removalists Edensor Park
Quick Move is a professional furniture relocation company you can rely on. There is no way you could choose any other movers as they cannot guarantee efficient and hardworking men like us. Other companies have been known to not arrive at their assigned jobs, even after payment. We will never leave you in the lurch like that! For those that this has happened to can always resort to Quick Move, we could help you with a last-minute furniture removal! Give us a call on 0487 399 669 to see if we can help you!
Small Removalists Edensor Park
Your professional movers will always be prepared to handle all-sized moves. When you request a certain size move, we send you the men we believe are suited best for you! We provide all moves with professional furniture relocators that can handle large to small moves. So if you were needing professionals for a small relocation, Quick Move is the best choice for you.
Office Removalists Edensor Park
Quick Move provides the guys you need to relocate any of your business furniture. This includes boardroom tables and heavy machinery plus all of your electronics. Our movers can even provide you with free archive boxes for your files and documents. Quick Move goes above and beyond what other small office relocators could ever do.
Reliable Furniture Removalists Edensor Park 7 Days A Week
If you are looking for a cheap fridge and heavy appliances service, then call us today. Firstly we won't break the bank or your items. Secondly, we try our best to relocate every single piece with extra safety precautions to ensure the clients that their items are in good hands. Quick Move will even install these appliances right into your brand new home in Edensor Park, all you have to do is ask. Quick Move offers our moving services to the whole Sydney Region! We may make exceptions to some surrounding cities so give us a call on 0487 399 669 to discuss whether we can help you!
There are many reasons to love Edensor Park as there are many things for people of all ages to enjoy either locally or in close distance away. For example, The Treetops Western Sydney is a popular children's play area that is just a quick 20-minute drive away, a super fun time for the kids to run amok while the parents can sit back and relax.
If you were wanting to make a booking with the cheapest relocators, then you can do that easily book by just filling out our small form. Howeverif you are on the go you can call contact us on any day between 7 am – 7 pm on 0487 399 669. Our removalists will happily book you in with the cheapest service in no time.
Quick Move Proudly Servicing All Suburbs Within The Fairfield City