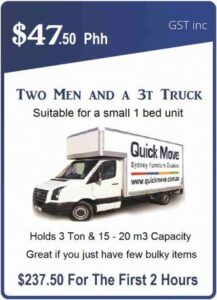 Quick Move is the most affordable removalist in Davidson you can really trust. Firstly our main priority is to keep you satisfied. And to provide you with a really great rate for our service. Quick Move is the mover you should choose when considering moving. If you are thinking of moving to Davidson Sydney then why not get a quote from the local's first choice mover. Call today on the mobile 0487 399 669
Furniture Removalists Davidson, Sydney NSW
Secondly, Davidson is a medium-sized suburb that falls under the Northern Beaches Council in the North-Eastern Suburbs of Sydney, this suburb has approximately 2000 residents. Davidson is an amazing suburb to move to as you are within close distance to so many facilities as well as fun things to do for kids and adults. For example, it has its own little swimming area called Davidson Whaling Station.
Therefore Quick Move is the movers you can really trust, we offer small removalist services all over Davidson and the Northern Beaches as many are small 1-2 bedroom homes, although if you are lucky you might be able to get one of their gems that has 3+ bedrooms, majority of the homes have pools as well! Call Quick Move today on 0487 399 669 and our guys will happily tell you all about us and even provide you with a free moving quote!
Affordable Home Removalists Davidson Sydney
If you were thinking about moving into Davidson then these services that we offer for our cheapest rates will definitely be of use to you, these include:
Small Removalists Davidson
Quick Move usually specialise in small jobs. Although if you have a larger-sized home our removalist in Davidson can definitely help. However most homes in Davidson are usually smaller homes with 1-2 bedrooms, this is the perfect size for Quick Move as we have many trucks available to fit all of your furniture. You can hire our two men and a  truck for as little as $45 phh with Quick Move.
Furniture Removalists Davidson
Completely wrapping all of your furniture in heavy-duty padded furniture blankets for no extra charge, providing free boxes for your loose items and complimentary plastic wrapping your mattresses in high-quality plastic wrap are just a few of the extra precautions we do to keep your items safe at all times of the move, you can depend on Quick Move.
Furniture Delivery Davidson
If you have purchased an item online from a store and unable to pick the item up yourself. You can rely on our team to perform a quick move to get your items to your home, all for a cheap and affordable price.
Office Removalists Davidson
You will be surprised as to how well our movers perform your office move in Davidson as we have conducted hundreds of relocations. And now have a large amount of experience in this particular topic. We have conducted small very large moves and even multiple offices in the same move.
Reliable Furniture Removalists Davidson 7 Days A Week
Other companies really cannot compare with Quick Move and our services. No other removalist in Davidson will make the effort. Anyone can say they we can keep all of your items safe and sound. So for example, we have installed hydraulic tailgate lifters onto all of our larger trucks. So that instead of carelessly laying your fridge unsafely on the floor. Or on its side in our truck like most others. We will keep your fridge safe and soundly standing up and attached to the sides of our trucks.
Davidson is a perfect place to move for families with children and those who love living near the beach. This is because living in the North of Sydney specifically you have the whole coastal line. And the closest beach to Davidson is the Pickering Point Baths, a perfect day out for the family!
Save money by choosing to book in with Quick Move, and save even MORE money by making a booking online! Those that make a booking online all receive a coupon code that will eventually activate a 5% discount upon payment. And then you're all done and expect the best removalist in Davidson to arrive at your home. There time to conduct a quick and safe relocation Davidson. Or you can call us today on 0487 399 669 and our staff will easily book you in over the phone, but if you want that discount you must book online!
Quick Move Proudly Servicing All Northern Beaches Suburbs Of Sydney