Furniture Removalists Eschol Park, Sydney NSW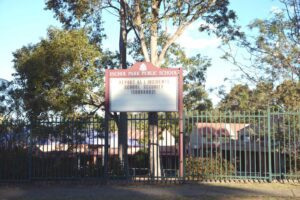 Quick Move offers the best moving services in Eschol Park no one can compete with! We will offer the lowest prices you will find! Give us a call on 0487 399 669 to organise your move with Quick Move!
Eschol Park is a very small suburb located within the South – Western Sydney Region with just over 2,500 residents falling under the Campbelltown City Council. This suburb is home to mainly families as there is a Public School! As well as quick access to necessities like the Eagle Vale Shopping Village and the local train Station!
Quick Move is the company to go with for your move! As we can do home relocations, small furniture moves, and even event setup/relocations! Therefore, we can help anyone in need with all kinds of moves! Give us a call today on 0487 399 669 to learn more about us and the other services we can offer to you!
Reliable Home Removalists Eschol Park
Office Removalists Eschol Park
Quick Move has the equipment, the workers, and the correct sized trucks and vehicles to make sure your office furniture is relocated as safe as possible, we do this for every move, no matter how big or how small! Therefore, you can always rely on Quick Move for the best Eschol Park office services!
Furniture Removalists Eschol Park
If you have any fragile, antique, or items you wish to be kept with utmost safety, then Quick Move is the most appropriate choice for you. We take the most care of each and every individual item, making sure they are completely covered in padded furniture blankets, we will even complimentary plastic wrap your mattresses! You get no better deals then what we offer at Quick Move!
Home Removalists Eschol Park
If you are only needing small home relocations, then Quick Move is the way to go! You will receive our offer of just $45 phh! This deal includes 2 hardworking men and your assigned small truck, perfect for your move! You will not regret booking with Quick Move!
Affordable Furniture Removalists Eschol Park 7 Days A Week
If you have mistakenly found your way to this information page where you have actually been looking for our services in another area, then lucky for you we actually can definitely help you with that as well! The areas we service consist of the whole region of Sydney, this way we make sure we can help as most as we can without having to put too much strain on our workers! Give us a call today on 0487 399 669 to see if we can help you :).
In conclusion, Eschol Park is a great suburb to move to for families! Due to the median house price, which is currently sitting at $582,500. As well as the homes in the area tend to be quite large. Usually with 3-4 bedrooms and a decently large backyard.
Therefore, if you would like to make a booking or get a free quote online, you can definitely do both super easily by filling out the required forms on our website! However, if you would prefer to speak to one of our staff for assistance, they can get you all booked in over the phone!
Quick Move Proudly Servicing All Suburbs Within The Campbelltown City