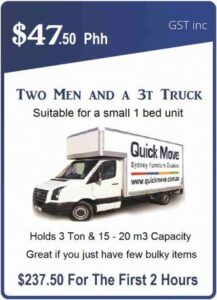 Quick Move is your local moving company, Being local removalists Carlingford we are the cheapest within Sydney no doubt. No one can beat Quick Move's shockingly low prices. Carlingford is a large suburb 22 kilometers northwest of the Sydney CBD. Which is a huge bonus to those who work in the city.
Quick Move does hundreds of moves in Carlingford every year, our men are extremely experienced in the industry. Call us now on 0487 399 669 and we can further discuss any questions you may have about our services.
Furniture Removalists Carlingford, Sydney NSW
Quick Move does a whole variety of services. Our trustworthy movers come prepared with all the tools and equipment. Carlingford consists mainly of families with children and retirees, as well as professionals who work within the city. These residents generally live in 2+ bedroom family homes or small apartments, as professionals we do all sorts of moves but we usually specialize in small house moves just like those in Carlingford.
Our company is the best choice for you if you are moving to this wonderful suburb. We offer a range of specials and inclusions once you have confirmed your booking with Quick Move the removalists in Carlingford, for example, GST is included, fuel levy, back-to-base charges, and assembling/disassembling services are all included and free!
Hardworking Movers With More Than 11 Years Experience In Removals
One of our most popular services must be office relocations, we perform these types of jobs exceptionally well as we have immense experience in small jobs like these. We understand offices usually have stairs or lifts, unlike other Carlingford removalists we do not take advantage of this. We do not charge extra for stairs whereas other companies can charge up to $5 a step! Quick Move is your local and cheapest moving company. When booking with us we make sure every customer receives the best moving experience.
We provide every Carlingford relocation with 2 hardworking men, the truck size we recommend for your house size, and all the equipment/tools needed to ensure a smooth-running job. Quick Move is a large company with now over 80,000 happy customers.
We have hundreds of customers each week! Therefore, we have expanded our business to now own over 20 different-sized trucks! Built to carry basically anything. Contact us to receive a free quote over the phone, or you can apply for a quote online and you can expect a response within minutes!
Hire Free Moving Boxes, The Most Trusted Local Profesional Movers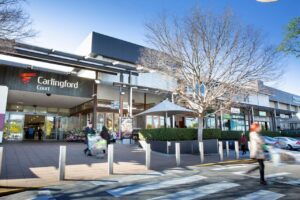 Hire Quick Move for your move by calling us on 0487 399 669. When you're seeking services in Carlingford you should definitely choose Quick Move for these reasons:
Firstly we offer the cheapest rates that other companies can't compete with.
Secondly, we have a range of inclusions you will be happy to know are free! For example, we offer free plastic protection wrap for all of your mattresses! Our men also provide free padded furniture blankets wrapped on all of your furniture!
Quick Move should be your first choice when moving to Carlingford. We can't possibly count how many times other companies have let their own customers down. We will not let you down in such circumstances, make sure you call Quick Move and we can perform last-minute moves for those who need it. Be sure to make Quick Move your number one as we will never let you down.
Cheap Carlingford Removalists, With Prices So Low You Will, Be Amazed
Quick Move offers the best services. We operate regularly in Carlingford as it is one of our most popular suburbs to move to.
This great suburb has many facilities that the residents love and use daily, especially the Carlingford Court. A small shopping center in the heart of Carlingford. Due to Carlingford being a popular suburb, the homes are very pricey. Because of this, the median house price is currently sitting at $1,288,000.
This suburb has many useful facilities and a great variety of schools and activities for your children to partake in. Carlingford has done an exceptional job with providing Carlingford's residents with great facilities, and it all falls down to the Parramatta Council!  Our company is the best choice for those moving to this suburb! We guarantee you will not find any others offering the cheapest prices.
Local Friendly Movers, The Removal Team You Can Trust & Rely On
Quick Move is a professional Carlingford furniture delivery service. We perform every move with our absolute best efforts! We offer many different services, including very hard moves such as fridge and washing machine deliveries.
However, Quick Move's employees are trained specifically to navigate heavy items quickly! As professionals, we have mastered all aspects of furniture relocations after conducting tens of thousands of moves!
Carlingford is a very popular area especially for families as there is quite a lot for children to do in the area. Such as Ray Park, a park with a large oval, eating areas plus a playground the kids are sure to enjoy. You'll be happy to hear not only do we conduct moves in Carlingford but in the whole Sydney region, another fantastic suburb similar to Carlingford is Castle Hill.
Quick Move will happily assist you in any services you require, be sure to make a booking and we can get you straight into our head office by calling on 0487 399 669 to ensure your date and time for your move.
Quick Move Proudly Servicing All Suburbs Within The Parramatta City