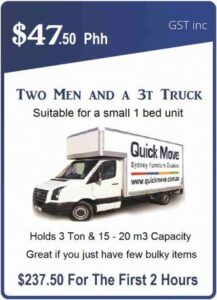 Quick Move is on the move and just waiting for your call. No matter what size move you may have or how difficult you think it may be. Quick Move removalists St Peters will always impress you and relocate whatever items you need in a quick, safe, and professional manner! If you would like to discuss Quick Move's prices and why our services will be the best option for those needing to move, simply call Quick Move today on 0487 399 669 for a free moving quote😊
Furniture Removalists St Peters, Sydney NSW
St Peters is a fantastic suburb to move to that falls under the Inner West Council in the inner cities of Sydney. This is a very popular suburb that is well known for Kings Street! Which is a very popular spot in the City. Many people go through St Peters every day, those that get a home within the suburb are quite lucky! The median house price right now is currently sitting at 1.1 million dollars.
You will love living in this amazing suburb! And who better to move your home than St Peter's very own local moving company. Our services are available for a cheap and affordable price we guarantee other companies will not offer you, if you were wishing to know more about how great Quick Move is for you, check out our customer reviews and we are sure they will agree that Quick Move is the best option for you!
Reliable & Reputable, Quick Move Offers Value For Money
Two Removalists St Peters, One Removalist Truck
When you choose Quick Move for your move you receive a perfect moving experience. No worries, no stress, no problems! Quick Move offers cheap and inexpensive services we guarantee other companies will not offer.
Office Removalists St Peters
Professional workers that may live in St Peters usually work within large to small office buildings within the Sydney CBD. If you were needing to relocate any offices or office equipment, do not hesitate to call Quick Move! We have the most experienced and qualified movers for your office relocations St Peters.
Small Removalists St Peters
Many homes in this area tend to be small or medium-sized apartments. And are usually In high-rise buildings. That is no problem with Quick Move! Unlike other companies, Quick Move will never take advantage of stairs or lifts! We will leave no extra charge!
Furniture Removalists St Peters
Quick Move's men are the reliable movers no other company can compete with. With our professional men providing your items with the most safety for the cheapest price. There is no way any other service can compare.
Affordable Furniture Removalists St Peters 7 Days A Week
There is no better choice than Quick Move if you were in search of cheap movers, absolutely no one. Although if you were needing other services within the Sydney region, then Quick Move can also help you! Wherever you need cheap movers, Quick Move will be there for you and never let you down!
There are many things to do in St Peters that people of all ages can enjoy, the suburb is most fit for professional workers and those without children. However, there are still fun activities, for example, IKEA is a humongous furniture store that adults will go nuts in! There are also kids' sections within IKEA that have toys and games and cool decorations, there is also a restaurant / all-you-can-eat buffet within the store which is quite convenient as you always spend a significant amount of time at IKEA!
In conclusion, there is no better choice than to book with Quick Move today! Lucky for you, Quick Move has made it super easy and simple for you. If you would like to take your time and consider your options, go online to make a booking on our website where you can find more information about us and why our services are the best for you. You can also give us a call today on 0487 399 669 and our staff can book you in over the phone today!
Quick Move Proudly Servicing All Suburbs Within The Inner West City