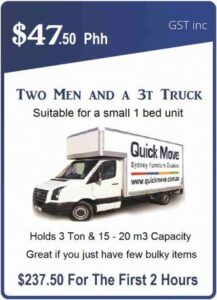 If you have been searching for a great company for your upcoming move, then Quick Move is 100% the best option for you! Quick Move has the lowest prices for high-quality furniture moves from 7 am – 7 pm every day. Give us a call on 0487 399 669 and our staff will happily tell you all about us!
Furniture Removalists The Ponds, Sydney NSW
The Ponds is a great area to move to within the North-Western Suburbs of Sydney. The Ponds fall under the Blacktown City council with now just over 11,730, as you can see this suburb is quite popular. The majority that live within this suburb tend to be families as the homes in this area are quite large. Many homes being 5+ bedroom homes with large parks and playgrounds nearby such as The Ponds Parklands.
If you give us a call on 0487 399 669 today then our staff are happy to give you a free moving quote over the phone today! Quick Move is the best choice for you. If you are doubting our services, then check out our customer reviews!
Cheap Home Removalists The Ponds
Furniture Removalists The Ponds
Quick Move is always happy to help as our main priority is to keep your items safe throughout the move! We relocate your items in the safest way possible!
Last Minute Removalists The Ponds
If you are in need of a quick last-minute or emergency move, Quick Move can most definitely help you. We can perform same-day services if we have the men to do so. If we are unable to we can book you in for first thing the next morning.
Event Setup & Relocation The Ponds
Not only does Quick Move do simple office and home furniture moves, but we can even help with any event you need relocated and set up. That includes concerts, gigs, weddings, parties, markets, and many more. There is nothing Quick Move will not do to help as much as possible!
Fridge & Other Heavy Appliance Removalists The Ponds
If you have purchased your appliances from stores and were needing professional workers, Quick Moves' men are the men you need for the job. Our men have even installed hydraulic tailgate lifters that make it much safer for your items as well as our men.
Reliable Furniture Removalists The Ponds 7 Days A Week
Quick Move doesn't just service The Ponds, we help anyone needing furniture relocating throughout the entire Sydney Region. Contact us via our website or give us a call today on 0487 399 669 and our staff will happily help you and discuss areas we service!
The Ponds is a great suburb to move to for many reasons. There is a very large estate that has many brand new and very modern homes. These homes are suitable for families. There is also the local  Park that is great fun for the kids while parents can sit back and relax!
Make a booking with Quick Move online today using our booking form and you will have access to a discount code reducing the price by 5%. This discount is ONLY available to online bookers! You can give us a call on 0487 399 669 and our staff will happily book you in over the phone, or if you were just looking to find out pricing, we can give you a free quote over the phone today!
Quick Move Proudly Servicing All Suburbs Within The Blacktown City